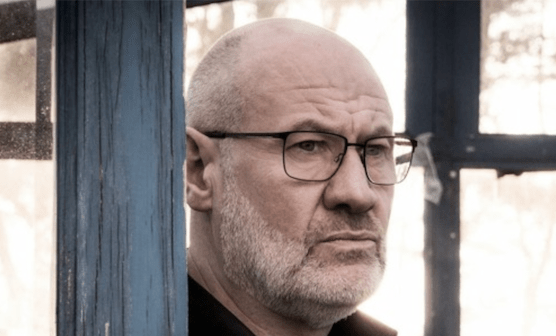 Album Review: Fish - Weltschmerz
Reviewed by Paul Hutchings
'Weltschmerz': A feeling of melancholy and weariness. This is the 11th and final solo album from the enigmatic Scot, incredibly still often better known for those seven years fronting Marillion in the 1980s than for his wider, eclectic solo catalogue that he started producing with 'Vigil In A Wilderness of Mirrors' over 30 years ago.
If you've followed Derek William Dick, aka Fish, in recent times you'll appreciate the sentiment which flows throughout this album. Seven years since his previous release, 2013's 'A Feast of Consequences', it's hard to disagree with the way the big man feels. He's politically astute; an unavoidably necessary social commentator. A fiercely opinionated wordsmith. His songs are a maze of stories, observations, and self-portrayal. A poet of modern times.
It's fair to say that the world has gone to shit since 'Feast'. Brexit, Covid-19, bereavement, health problems and age. All have taken its toll on an artist whose works are under-appreciated in comparison to the heady heights of his days with the Aylesbury outfit. This album provides a soaring, epic conclusion which sees him in his most personal and reflective.
'Weltschmerz' was co-written with the Scot's long-term collaborators Steve Vantsis and Robin Boult along with contributions from John Mitchell (Garden of Remembrance) and Foss Paterson. The songs includes contributions from David Jackson on saxophone (VDGG), Doris Brendel on backing vocals, Craig Blundell (Porcupine Tree, Steve Hackett) and Dave Stewart on drums as well as Robin Boult, John Mitchell (guitars) Liam holmes (keyboards), members of the Scottish Chamber Orchestra (strings) and Mikey Owers (brass) and others.
Regular fans will already be familiar with the singles 'Man with A Stick', the title track and the beautifully poignant 'Garden of Remembrance'. But what one may not be prepared for is the deeply personal lyrical content which this album contains. It is a truly beautifully crafted record, the result of over three years work, made even more incredible given the carnage that Coronavirus threatened to wreak during the recording process. With typical fight, Fish has ensured that come release day, his thousands of fans worldwide will receive a package of fantastic quality.
'The Grace of God' opens the album with the sound of instructions given by a radiographer about undergoing an MRI scan. A sobering introduction to a song that resonates with some of the health challenges that Fish has faced. Intimate, sobering and delivered with his inimitable style. Tackling death and health, it's an ideal opening song, focusing the mind early on.
'Rose of Damascus' stands as one of many stand out songs on the record. A brooding 15 minute song, it's undulating direction, varying tempos and clever use of eight musicians from the Scottish Chamber Orchestra (who are present throughout this magnificent work) enhances the meanings, both hidden and upfront, the clever and significant lyrics all blending with passion and heartfelt conviction. Add in the superb background vocals of Doris Brendel, who was a key part of his last touring cycle as the song develops, and this is a track that demands repeated listens.
It's 'Garden of Remembrance' that has hit hardest in the build up to the album's release. The emotional video was released several weeks ago, and tells the story of a couple, the husband lost "between the here and now" in the grip of Alzheimer's Disease. Immensely personal to Fish due to his father's death and his mother's failing health, this is a song that will resound with the thousands of sufferers and carers across the world. Knowing that the tears Fish shed during the video were genuine only adds to the intensity.
At 88 minutes long, this is an album that demands, nay, deserves focus and attention. As the curtain hovers above the Scot's musical career, 'Weltschmerz' is a reminder that music is a true art form, not a mere throwaway sound bite or three-minute ditty. With elements of rock, progressive, folk, jazz and even folk are all present, you need to immerse yourself into 'The Waverley Steps', all 14 minutes of it and you'll find Fish once more reflecting on a rollercoaster journey which I would wager he'd likely live in exactly the same way if he had the chance to go again. The title track echoes deeply, his frustration at the state of the nation worn on his sleeve. Is it a rallying call? You couldn't have a better person to shout for those who believe to come forward but that's for the listener to consider.
It's the attention to detail, the sheer complexity and craft that makes Weltschmerz such a perfect ending to a career that has seen laughter, tears, joy, and pain. This is an album that deserves, demands success. As a swansong, it's perfect. We can but hope that the pandemic subsides in time for these songs to be heard at least once in the live arena. Regardless, 'Weltschmerz' is without doubt his finest ever record and one that is essential listening.