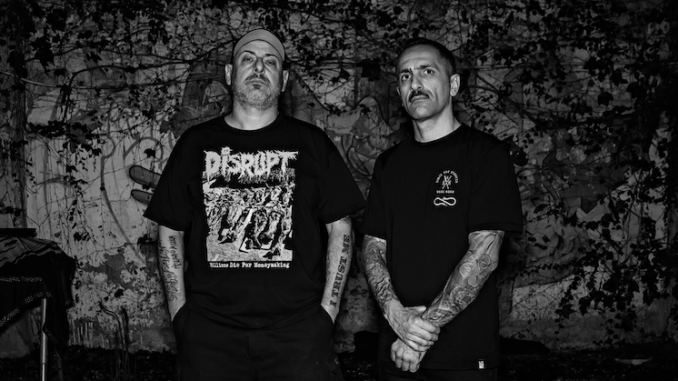 PREMIERE: Undertakers New Album Dictatorial Democracy - Streaming Now!
Here at The Razor's Edge we are delighted to be able to bring to you the premiere of Undertakers's new album - Dictatorial Democracy!
We hand over to the band to introduce you to this beast!:
"Dictatorial Democracy" sums up the career of a band that started in 1993. We took a couple of years break and  then decided to come back in these hectic and critical times. This album represents the past, present and future of our band: our blend of death metal, grind and hardcore has changed a bit over the years, but the sincere and no-bullshit attitude behind it has always stayed the same. And we're proud of it".
Prior to its worldwide release on Friday, you can listen to the album right here and now!
"Dictatorial Democracy" features a few brand new songs, old classics from the band's back catalogue and a couple of acclaimed cover songs: "Fascist Pig", originally by Suicidal Tendencies, and "Ripetutamente" by Neapolitan band 99 Posse.
Tracklist:
SIDE A
01. Best Hate (New)
02. Dictatorial Democracy (New)
03. Religion is a Crime (New)
04. I'm the Motherfucker
05. Fascist Pig
06. Ripetutamente
Side B
07. My Pride
08. The Night of Bastards
09. It's time to Die
10. The Riotmaker
11. Society vs Society
12. Human Decline