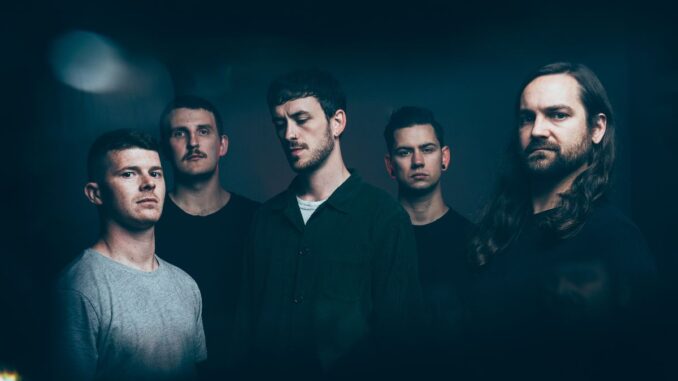 Album Review: Palm Reader - Sleepless
Reviewed by Deegan Armitage
I have always appreciated smaller bands because for me its always amazing watching these bands going from tiny but humble beginnings in small pubs with about five people watching them to the band playing headline shows in bigger venues to supporting bigger bands and then to headlining their own shows in huge venues across the world. This is what happened to me with Palm Reader. They are one of those bands that for me I have seen grow and become bigger and bigger. The first time I saw these guys was in a tiny pub garden and I knew that by the end of that show that Palm Reader were going to be huge.
For those who still aren't sure who Palm Reader are, they are a five piece hardcore band from Nottingham. The band themselves have released five albums to date and this November will be releasing their sixth album, Sleepless, via Church Road Records.
Sleepless isn't your run of the mill hardcore album, where most bands of this genre tend to stick to a heavier and more brutal sound, 'Sleepless' is a mixture of clean more mellow sections that scream emotion before hitting you with more aggressive and harder hitting sounds. It is this that makes the album unique compared to Palm Readers more straight up brutal hardcore releases from previous years. This is a perfect example of a band evolving their sound and it working well.
All ten of the songs on the album are a great mix of heavy and more sombre moments. The lyrics throughout the album are thought provoking too. While writing the lyrics vocalist Josh Mckeown tried to look at experiences through other people's points of view to get more rounded themes for the songs and this shows as these are some of the more powerful and emotion felt lyrics I have heard in album for a while. The production on this album is great, you can tell how much feeling and emotion went into writing it.
For me the stand out track is 'A Birds and Its Feathers', which the band have dubbed as their first dark love song.