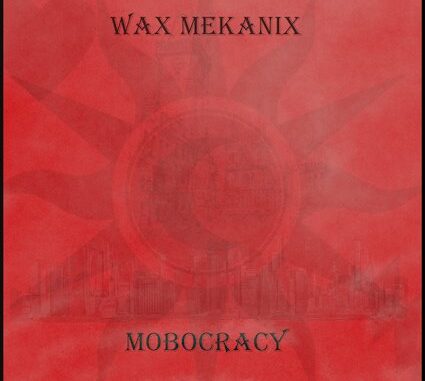 Album Review: Wax Mekanix - Mobocracy
Reviewed by Paul Hutchings
It seems that the standard phrase when you are reading anything about this artist is to ask the question "Who the fuck is Wax Mekanix?" Well, according to the biography that accompanied this release Waxim "Wax" Ulysses Mekanix is an American musician, songwriter, performer, producer, and member of cult rockers Nitro (not the bloody awful hair metal outfit). At a mere 26 minutes, Wax makes an observational comment on the current state of animosity and decay in the USA. The album features Wax on leave vocals, guitars, drums, and percussion with several guest musicians including the Crobot duo Brandon Yeagley and Chris Bishop.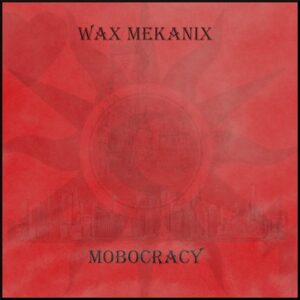 A mere six songs, there's a lot going on. High on the folk-rock level, All Freaks opens the album, a blend of Devin Townsend, Tom Petty and Cheap Trick all balled up in one crazy balloon and sets the tone for what is to follow. A collection of confident, aggressive songs that draw deeply on Wax's long history in the music business. It is certainly different to the normal fare with 'Black' a sinister combination of gentle acoustic and snarling anger. The fire of electric guitars howl over the' Blood In My Eyes', one of the rockier songs on this album, which has an anthemic quality. This is followed by the punchy blues stomp of 'Ghostland', which allows Wax to flex the musical styles before the Mexican-cum-industrial flourish of 'Mad-World', a fist-pumping hard driven punk rocker. Elements of Alice Cooper spring to mind, such is Wax's delivery.
'Mobocracy' is certainly an interesting release. Short and sweet, it is a curious piece of work which echoes Devin on more than one occasion. I still don't know the answer. Who the fuck is Wax Mekanix? It may be worth leaving this veteran artist have the final words. "History shows us that artists will not let this kind of tectonic shift in American life pass without comment. I'm just commenting now."
'Mobocracy' is released on November 20th on Electric Talon Records