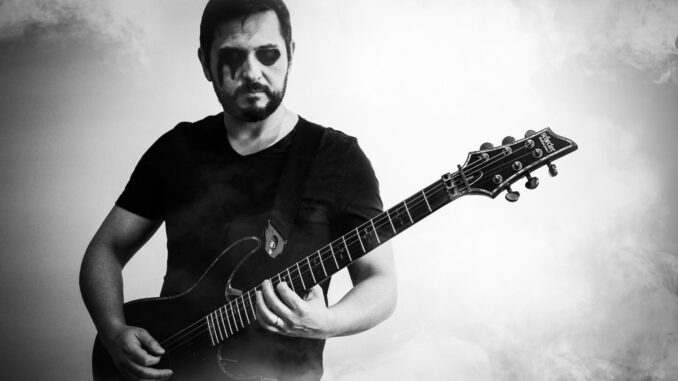 Album Review: Rise To The Sky - A Cold Embrace from Life
Reviewed by Richard Oliver
2020 has certainly been a busy year for Chilean one man doom band Rise To The Sky. It has seen the release of not only an E.P. In The Grave Of A Forgotten Soul but also the release of the second full length album Death Will Not Keep Us Apart. Now at the very end of the year we have yet another release in the form of E.P. A Cold Embrace From Life. With this amount of releases in a short space of time there is the worry of quantity over quality but thankfully that is not the case here.
Rise To The Sky is the brainchild of Sergio G who performs all vocals and instruments and is very much in an atmospheric, forlorn and melancholic style of death doom metal with A Cold Embrace Of Life being made up of four songs of unrelenting bleakness and misery. The vocals are all anguished guttural growls and the songs are all laden with gloomy and desolate melodies. All four songs are exercises in anguish and misery but I'll Meet You When I'm Gone stands out for me with its heightened levels of sorrow and despair. The melodies are absolutely lush throughout and all four songs are really strong examples of this depressive death doom style.
Despite it being the third release from the band in the space of a year, A Cold Embrace Of Life is a great E.P. Being only four songs this E.P. doesn't outstay its welcome at all and each song has plenty to enjoy throughout. If you are looking for something upbeat sounding then you certainly won't find it here but if you are drawn to dark and gloomy sounds then you really can't go wrong with this E.P. Rise To The Sky don't rewrite the rulebook when it comes to death doom metal but Sergio G certainly knows how to capture feelings of dejection and depression in his music. It is wonderfully atmospheric stuff.