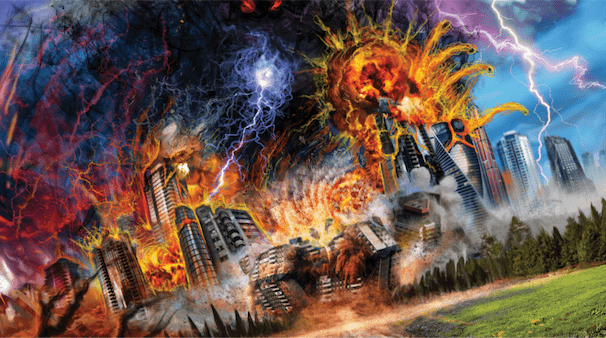 Album Review: Pillory – Scourge on Humanity
Reviewed by Paul Hutchings
Some albums click first play. Others are a complex fireball which need time to unravel. Pillory, the Boston technical death metal outfit sit in the latter definition. 'Scourge on Humanity', their third album is a relentless assault on the senses, a sheer tour de force in point plant shredding, huge time changes and horrifically scarring vocals which switch between harrowing screams and guttural roars. It is a technical kaleidoscope which will either immerse the listener or have you diving for the off switch.
The brainchild of multi-instrumentalist Darren Cesca (Arsis, Burn in Silence, Goratory), it is fair to say that this is one hell of a challenging listen. No opportunity to kick back and relax, my shoulders were tight, and hands curled into balls by the time 'Depleted Mortal Prosperity' had dragged it's heaving carcass across the finish line. And that was track one.
Combining sweeping lead work, this is an album that contains some of the most intensely demanding rhythms of 2020. A mixture of deep chugging and blast beats of a level that simply explode the skull, tracks such as the complex 'Synergistic Confusion' and the 11-minute exercise in chaos that is 'Emanate Deprecation' are almost too organically constructed to describe. There is experimentation galore within this album.
For me, it's probably a step too far. Like Meshuggah, the complexity of the polyrhythmic patterns is totally appreciated but just a step too far to enjoy. Pillory is a similar experience and whilst I am fully in awe of the ability to deliver something so extreme, I'm afraid I probably can't do the thing full justice. Suffice, if you enjoy the extreme elements of all the above, Pillory is likely to be an album that you will appreciate.