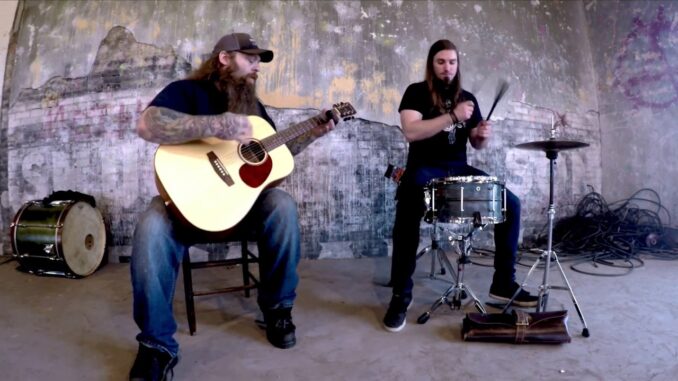 Single Review: 20 Watt Tombstone - Year of the Jackalope
Reviewed by Paul Hutchings
Wisconsin road dogs 20-Watt Tombstone, the self-styled death blues duo has been creating dust clouds across the USA and Europe over the past few years, promoting their own material recorded on 2015'as Wisco Disco and their split EP with Left Lane Cruiser.
Now the swagger of drummer Mitch Ostrowski and guitarist/vocalist Tom Jordan turns its attention to a couple of classic covers which draw from their wide range of influences. First up is the groove and Texas hip shake of the ZZ Top classic 'Just Got Paid', originally released on 'Rio Grande Mud'. Covered by artists such as Clutch, Mastodon and UFO, 20-Watt Tombstone give the track a new working over whilst retaining the effortless slide guitar that Mr Gibbons made his own. A crisp production doesn't divert attention from the overall strut demanded by the tune. Taken with enough reverence, this works well, hard enough to appeal to those who want a bigger riff with their music, light enough to ensure those who like their boogie on the more relaxed side can still move.
Flipping over, we find a rarer cover of 'Midnight Train to Memphis' by Chris Stapleton. Less well known than the Top, Stapleton is a highly regarded songwriter in the Southern rock and Americana circles. A song that details the life of a prisoner, it's worth digging out the original before diving headfirst into the cover. As it is, Jordan's gritty tone works splendidly with the track, and the thick feel and succulent slide guitar ensures that it's an honest and fitting tribute to Stapleton.
With the promise of further material later in 2021, this small teaser merely provides the first course of what should be a mighty feast.