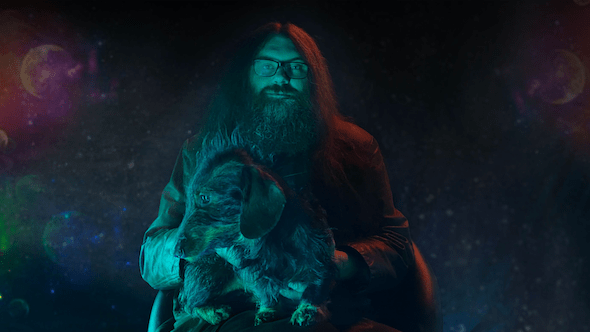 Album Review: Lake of Tears - Ominous
Reviewed by Richard Oliver
After an absence of several years, gloomy Swedish metal band Lake Of Tears have returned with their first album since 2011. Although a different beast from the gothic doom of their early years, Lake Of Tears still have that gothic doomy aesthetic but it is delivered in a different way on Ominous which is the ninth album from the band.
Lake Of Tears is now pretty much the solo project of founding member Daniel Brennare who handles all the vocals, guitars and keyboards on the album whilst joined by guests Vesa Kenttäkumpu on bass and additional guitars and Christian Silver on drums (who also handled the mix and mastering of the album). An extended break between albums has obviously done the world of good as whilst 2011's Illwill album was a fairly weak one Ominous is an incredibly strong album for Lake Of Tears.
This is a very dark, bleak, gloomy and atmospheric album which is perfectly suited for the times we currently live in. The album itself is fairly varied in terms of song styles and soundscapes with a heady mix of progressive metal and gothic rock. The songs range from the loud and energetic to the quiet and introspective. Opening song At The Destination has a big 80's gothic rock feel to it with a heavy use of keyboards whilst Lost In A Moment is a very pounding and rhythmic with the drums leading the song. You get heavier songs like Ominous One and The End Of The World which are very much guitar led with driving heavy riffs but the albums peaks for me are where the darkness and atmosphere take the lead such as In Wait And In Worries, Ominous Too and Cosmic Sailor which are very stripped back, emotional and melancholic pieces of music with the fragile vocals of Daniel being even more effective.
Ominous is a fantastic return for Lake Of Tears. It is a sonically diverse album but the gloomy and melancholic atmosphere dominates throughout. It is a very fitting album for the miserable time of year that we are in and the current miserable existence we are all in. If you are drawn to dark and melancholic music then Ominous comes very much recommended.