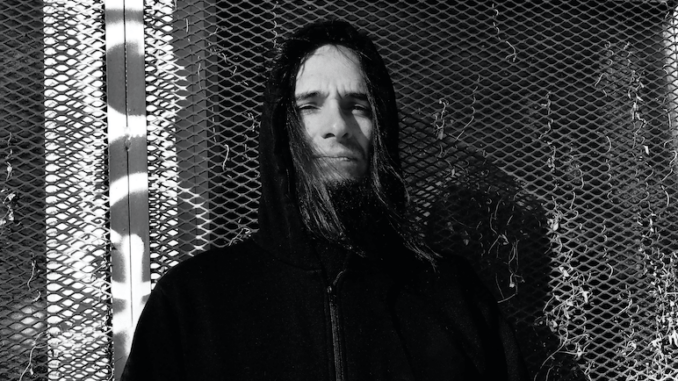 E.P. Review: Maudiir – La Part du Diable
Reviewed by Paul Hutchings
It's rare that a one-man solo project sounds as coherent and fluid as this E.P. but there is no sign of the joins that make up the second E.P. from Maudiir, the project created by the artist F. Not only does he play every instrument and sing, but apart from the album artwork and band logo, everything else is also his domain. The musician, who is also part of the progressive thrash outfit Trinity Blast, released the first E.P. under the Maudiir moniker 'Le Temps Peste' in February 2020.
A combination of black and thrash metal with more than a dash of 80s metal in the mix, this is a vibrant and powerful E.P. In fact, it's one of the most impressive pieces of work I've heard for ages. The man from Quebec has drawn off the reactions from people to the health crisis created by Covid, the political climate in the US, and conspiracy theories to craft a dark, unique record that should be on the playlist of everyone who likes metal.
Opening with the pure thrash of 'Fracture', Maudiir immediately lets rip with big bass grooves, fierce riffing, pounding drums and F's gravel-laced vocals. A track about blind religious fanaticism, it races along at breakneck speed. 'The Slumber' moves into more traditional black metal territory, the harrowing vocal delivery sitting comfortably on a track that observes the awakening of the worst of people's personality traits in the current situation. A blistering instrumental section that combines speed with intricate guitar work another highlight.
'The Fortunate Few' has a blackened thrash feel, the lyrical content covering those puppet masters who manipulate government. It's a driving, pulsing track with a pleasing breakdown and some understated melody providing a heady mix of styles with a classic feel dovetailing with more contemporary flourishes. 'Spirit of Sulfur' blends thrash with prototype punk and a driving bass which dominates without overpowering. Focusing on deceitful leaders grinding down their countries, it's a blinding track, with huge riffs and a delightful change in style that flirts with powerful space rock in the instrumental section. The final track is 'The Crowning Hour', a track that F declares "is another track I'm really proud off. The song is about the crowning moments of stupidity and absurdity we have observed this year". It's got a magical progressive flavour, although it retains its fire and spirit with a raging riff and more demonically drawn vocals.
What's so refreshing with this E.P. is the flourishing evolution of styles and the sheer confidence in which the music is played. Aided by the crisp and professional production, this is a genuinely exciting release.