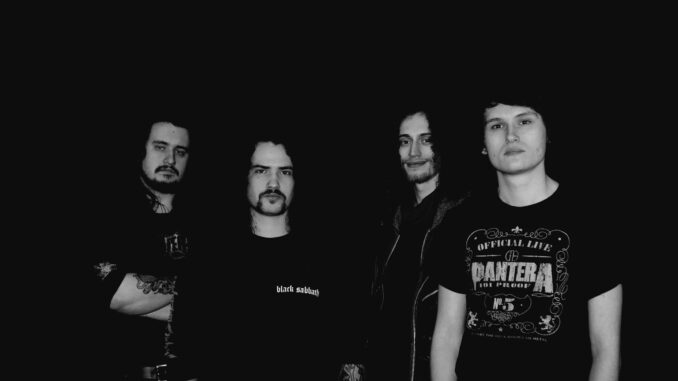 Single Review: Trendkill - Struck From Existence
Reviewed by Bill Gandon
Hailing from the North East of England, Trendkill are offering up a fresh slice of thrash/groove metal that will tickle your nostalgia senses to the glory days of 80s and 90s metal. Upon listening to 'Struck From Existence', you will begin to convince yourself that this band were sent back in time to 1990 by Skynet. Hell bent on a mission to guide Pantera and Megadeth through the writing and recording sessions for 'Cowboys From Hell' and 'Rust In Peace', respectively.
Corey Bennett's relentless assault on the drums is like Phil "Philthy Animal" Taylor on speed, being supported by the 'Ride The Lightning' era Cliff Burton-esque bass tones from Isaac Edwards. Jonny Stern's riffs are a Frankenstein like combination of the four thrash pillars of Hetfield-Hanneman-Mustaine-Ian combined with a contemporary sensibility; not to mention the lead chops of such metal legends as Zakk Wylde, Dimebag Darrell and Tony Iommi – not just noodling for the sake of it, but for the absolute benefit of the song at hand.
Lead vocalist, Alistair Lisle, has a unique sound all of his own; occasionally taking you back to early Pantera Phil Anselmo, but with a more guttural baritone delivery somewhat reminiscent of Fear's Lee Ving. The fusion of all four members of Trendkill create one truly awesome listening experience, with each musician's sound filling the picture like a bullet belt wearing, head banging jigsaw puzzle.