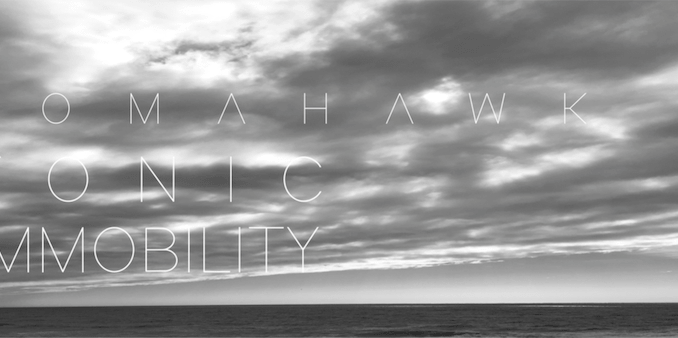 Album Review: Tomahawk - Tonic Immobility
Reviewed by Tim Finch
Mike Patton is possibly the busiest man in music today. Having just finished up the publicity run for his new album with Mr. Bungle and he is straight back on it with a new album from another of his projects Tomahawk.
'Tonic Immobility' is the fifth album from the Tomahawk project and see's Mike Patton at his eclectic best, if you are looking for a clone of Faith No More or Mr Bungle then look away now, this may not be for you. Tomahawk have always pushed the boundaries, experimented with sounds and made music like no one else. 'Tonic Immobility' proves to be no different!
From the quiet twang of a guitar string, to the cries of Patton's voice; 'SHHH!' is the unique opener for this album which leads into the more traditional 'Valentine Shine', catchy and rocky, nearing on what you'd expect from Faith No More. But don't get comfortable! As a listener you are taken on a further journey 'Doomsday Fatigue' hauntingly poetic in its lyrical content with the sounds echoing the mood.
Often on this album the lyrics are the driving force telling Mike Patton's tale whilst the music sits in accompaniment as a backing track to the story. 'Business Casual' and the start 'Tattoo Zero' fine examples of this. The latter however kicks in and does so hard with an assault of guitars and drums battering the senses, pushing the conventions of "normal" song writing out the window. To follow you are then you are hot with the ethereal sounds of 'Eureka' and the softly spoken 'Sidewinder'.
Easy listening this is not, but with time and investment the listener reaps the rewards. Each song embedding the seeds of an earworm that will come back to get you days, weeks, months later. An album well worth sinking your time into!
'Tonic Immobility' is released via Ipecac Recordings on March 26th.