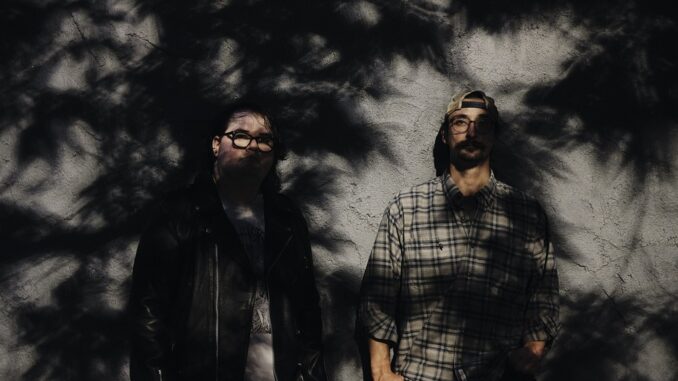 Album Review: Body Void - Bury Me Beneath This Rotting Earth
Reviewed by Danny Jewkes
'Bury Me Beneath This Rotten Earth' is Body Void's third album and the first of theirs to be released by Prosthetic Records.
Richard Dawkins once said something along the lines of "the Earths continents move away from each other at the speed of which fingernails grow" and that can also be used to describe the pace of the waves that Body Void crash into you over and over again as they agonisingly drag you through disgust, decay and destruction!
Throughout the record, the amps sound as though they're being pushed to their limits. There's a primal rawness here that makes the music feel like it wants to fall apart. I must add here that it's not due to sloppiness. Not in the slightest! Every drawn out note, every strike of the drums, every drone is in place with true intention!
During the recording of this album, the whole world was tearing itself apart for one reason or another and Body Void channeled that energy into a monster that mirrors the chaos.
Some of you might want to be digesting this record when you're working or just hanging out, but for me, since it's almost hypnotic, I've been forcing it into my ears while I've been winding down and believe me, it's not a pleasant ride in the slightest, but holy shit, it's one worth taking again and again! Some people listen to Bob Ross scraping a brush on a canvas or a YouTuber speaking quietly into your headphones and rustling paper down a microphone and some of us listen to Body Void smash us into submission instead!