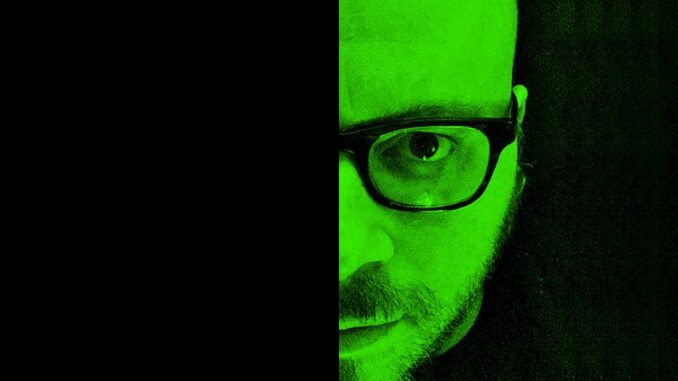 E.P. Review: JoeyDiabolic - Through Soundwaves Volume 4
Reviewed by Dan Barnes
I am so old that I remember a time when Freddy Krueger was a genuine horror icon, rather than the wise-cracking comedian he became. Heck – I'm even so old I can remember the first Elm Street movie being lauded as the breath of fresh air the Slasher genre so desperately needed.
Multi-instrumentalist, JoeyDiabolic uses Wes Craven's horror classic and the franchise it spawned as the inspiration for his new E.P.; giving us two new compositions and three reinterpretations of other artist's songs which fit the plot points of the tale.
The E.P. opens with the familiar Elm Street tropes and some of the original soundtrack elements – that oppressive pulse and the discordant synth, accompanied by the scratch of finger-knives on steel girders. And beneath the music, the faint reciting of the Elm Street children's jump rope song: "One, two, Freddy's coming for you."
The accuracy of this track and the memories it evokes is chilling and across the recording JoeyD hits those touchstones of nostalgia without ever becoming sentimental. Collaborators, Mama Doom, add weight to the proceedings here and elsewhere as vocalist D Lolli lends her pipes to the endeavour.
The original tracks: Surreal Love and As Darkness Embraces the Light are both heavily inspired by eighties industrial Euro-pop and both capture the essence of the genre to the point that you can imagine either or both being featured on a horror movie soundtrack from back in the day. Surreal Love has some catchy riffs while As Darkness Embraces the Light is a more Gothic tune, featuring samples from Wes Craven's New Nightmare.
Of the three reimagined tracks, probably of the most interest to metal fans is the version of Judas Priest's Night Crawler. Rather than repeating it beat for beat, JoeyD has reconstituted it in the style of Type O Negative with a Death Metal chorus. The slow and deliberate dirge is actually quite fitting for this and it is delivered with thick slices of guitar, rendering it even heavier than the version we all know and love on Painkiller.
Mama Doom collaborate on both Nightmare and Flesh for Fantasy and D Lolli's vocal on the former is comparable to the spirit of Tuesday Knight's version as featured on the soundtrack to The Dream Master. Similarly, Billy Idol's Flash for Fantasy, from the 1983 album Rebel Yell doesn't need much tinkering to slot it into the eighties.
Through Soundwave volume 4 is an interesting listen and a must hear for fans of the Nightmare on Elm Street series. In fact, anyone who grew up on a diet of eighties horror movies should give this a listen as JoeyDiabolic has captured the spirit and the sound of the genre admirably.