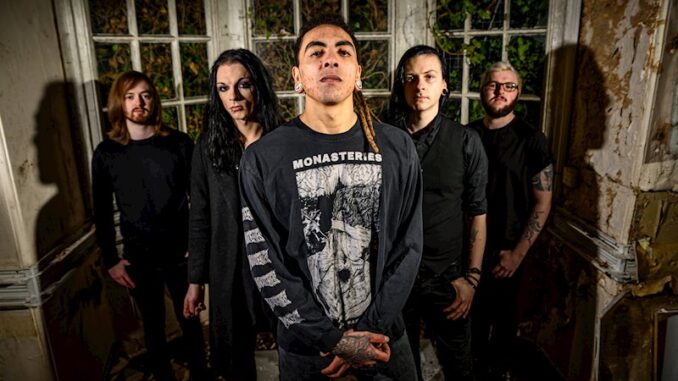 E.P. Review: Recall The Remains – Dead Dreams
Reviewed by Danny Jewkes
Coming off the back of banging a number of singles out and hungry to make a name for themselves and prove that Telford still has a thriving music scene, homegrown metalcore ragers, Recall The Remains come and kick the doors clean off with their new E.P. 'Dead Dreams'.
The production and performances on this new release are utterly monstrous. Once again showing that they mean business. Hard hitting, chosty riffs, backed by tight and punchy drums keep you banging your head with a dirty stink face. A huge strength to the bands overall sound is the versatility of vocalist, Jacob Collins his barking and screaming mixing seamlessly with the more melodic tones of bassist/vocalist Jordan's more melodic cleans then back to Jacob's damn right naughty gutturals, these guys have all the weapons they needs to lead this band. Each member of the band really show their skills off perfectly and it's more than evident that they've worked really hard to put this release together!
The fact that these guys are young and still rooted in the underground metal scene, gives this release so much more power!
All in all, this E.P. delivers on all fronts. All killer, no filler! If you want a sore neck, get banging to this!