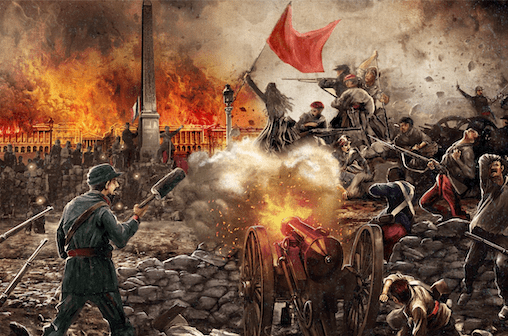 Album Review: Fortunato - Insurgency
Reviewed by Richard Oliver
'Insurgency' is the new album from Fortunato which is continuation of french band MZ which was formed and led by Markus Fortunato until their dissolution in 2010. Fortunato picked up where MZ left off with the release of their debut album in 2012. Insurgency continues on Markus Fortunato's vision and is the third album from the band.
The music is very neoclassical but veers between a traditional heavy metal and a melodic hard rock sound. Different songs play to the different elements of Fortunato's sound - 'Carry On To The Depths To The Sea' and 'Insurgency' are heavy on the neoclassical, 'The Sun Shall Never Shine' and 'Fly Away' lean more towards a classic metal sound and 'Big Time' and 'My Mother Was A Who' are very much on the hard rock side of things. Unfortunately the songwriting throughout is rather bland and uninspiring with a distinct lack of energy and most songs having a similar pace and feel to them. The band don't sound energised at all throughout the album and this lack of energy really makes this album drag. Whilst Markus Fortunato is a very talented (and self taught) bass player the same can't be said for his vocals which are very flat and lifeless and help drag the lifeless songs down into a further slog.
I'm afraid that Fortunato very much failed to impress me with 'Insurgency'. Whilst the band are all very much talented musicians the songs offered up here completely failed to leave a lasting good impression. I found myself very much bored throughout this album. With an injection of energy this band could sound great but on Insurgency it sounds like they are completely uninterested and just churning out an album for the sake of it. I hate to be negative about albums but this one was a real struggle to get through.