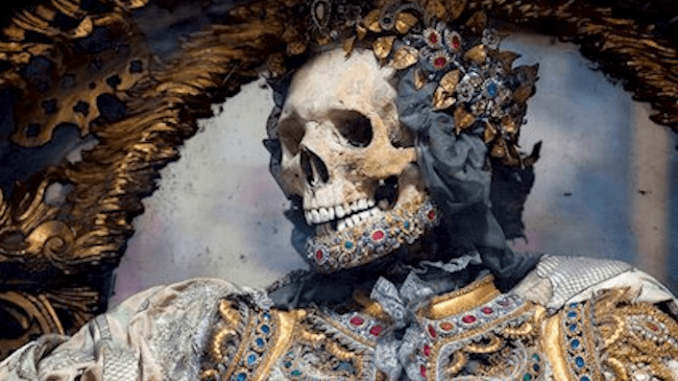 Album Review: Non Serviam - Le Coeur Bat
Reviewed by Paul Hutchings
Terrifying. An aural assault that strikes to the marrow. Non Serviam's title track that opens their latest album is 25 minutes long. It's a complex and creative cacophony of experimental and harrowing noise and sound that blends everything from industrial to grind to black metal to baroque. Echoing vocals in the collective's native tongue are disturbing and uncomfortable.
To be honest, I had no idea what to expect when I pressed play and I'm still none the wiser having listened to the French extreme music collective who hide behind a wall of anonymity. Their music is surreal, full of angular, jagged edges, electronica, and blast beats, there is an underlying frenetic feel which is infectious; the heart rate elevates throughout the dramatic and bemusing structures, the polyphonic writing and random time signatures throwing all convention aside.
As the album moves to the shorter tracks, and I say shorter at seven and eight minutes as opposed to 25, there is little sign of a conventional structure. Although originally a one-person venture, Non Serviam has expanded with its collective approach. This isn't an easy listen, and there are no stories of killing dragons. It's dystopian in outlook, the soundtrack to an apocalypse with its echoing, penetrating insanity. Voices, males, female, non-binary shout, whisper, scream. The songs thread and weave with no clear pathway.
Tracks such as 'Infanticide' and 'I Watch You from Afar' are polls apart yet achingly similar. The latter contains a more recognisable format, yet its breakneck speed and haunting vocals which merely repeat the song title in a variety of guises makes it no less confusing and expansive.
The influences range from punk to PJ Harvey, from Candlemass to classical. It's difficult to label which is the exact point. In fact, I won't try any further. It's best that you try for yourself. It'll be an interesting journey.