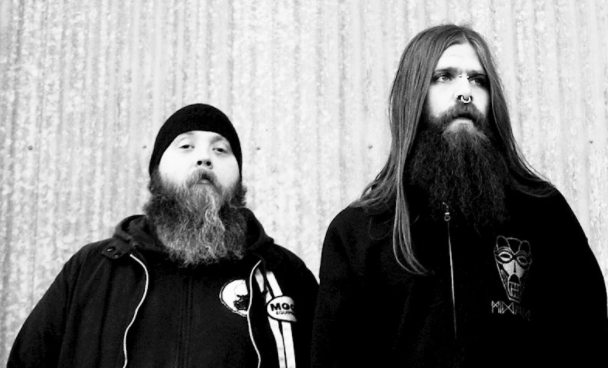 E.P. Review: Jointhugger - Reaper Season
Reviewed by Gareth Pugh
Starting with the sound of silence, then slowly increasing in ambience, this is how Jointhugger's latest E.P., the single song 'Reaper Season' eases you into its 18 minutes, yep, you read that right, 18 minutes! From those humble beginnings, 'Reaper Season' soon builds in both volume, atmosphere, and tension. The first of two planned E.P.s, this is the first release of the Scandinavian duo since their full-length debut 'I Am No-One' just last year.
Using elements of classic doom, stoner rock and other metal influences, with a sound firmly rooted in the past, yet with a contemporary edge, and using more aggressive passages to add extra heft into the proceedings. This latest offering sees them expand on their ambitious song writing, from the debut. This seems a little bit more organic in its construction, adding more bits of melody, the song is constantly evolving, to keep that interest flowing, 18 minutes is rather a long time to engage a listener for, but thankfully the band pull off this feat with some aplomb.
Definitely aimed at fans of the slower, heavier, and slightly trippier side of music. If you like Sleep, YOB, I also hear some Kyuss, and High on Fire in the mix as well; if any of those bands tickle your fancy, I suggest you keep an ear out for Jointhugger, they should be right up your street!