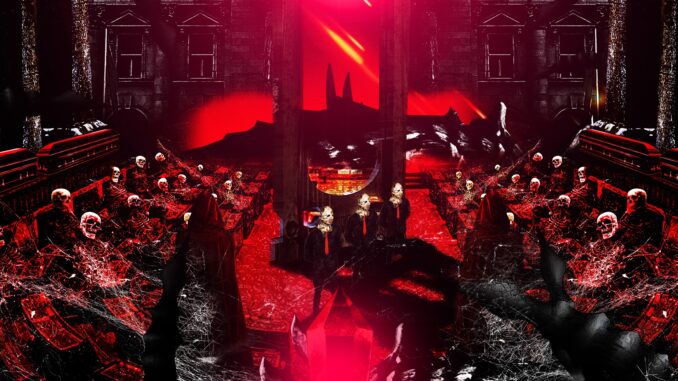 Album Review: Crawling Manifest – Radical Absolution
Reviewed by Carl Black
This album would not have existed a couple of years ago. With only two members in the band, Andrew Gladu (vocals/bass/drums) and Trevor Layton (guitars), how could they possibly make a record? And yet, during these most difficult times, Crawling Manifest have pulled their resources together and their musical talent to give us an album of eight tracks. This is a feat in itself and one that should be applauded.
Crawling Absolution are a modern sounding thrash band. They could be put aside many of the more modern and contemporary thrash bands. Buried within the riffs and growling singing we do have plenty of hard-core influences. There's more than enough for us to get our teeth into.
There are many positives about this album. The overwhelming triumph of this record are the quality of riffs. They come thick and fast and we are never far away from a fresh one. The arrangements are interesting and not as straightforward as other contemporary thrash bands. The energy they produce is evident on all songs on this album and remember, there are only two of them.
The recording quality is a slight negative. You do get a sense that these songs where emailed back and forth through the cyberspace superhighway many times. There is always something to be said about a band crashing out the songs again and again and again. Ironing out all the creases, decreasing the weak parts and accentuating the strengths.
The songs have not been alive for long enough for this to have happened. Once the band get a couple more members and live gigs under their belts or even rehearsals, thrashing out of any weaker points in these songs can be done in earnest. Which leaves another positive. There is plenty of room for development and improvement in both recording quality and song writing which can be drawn from this excellent raw material.
If we are still talking about Crawling Manifest in ten years' time I think they will look back on the recording of 'Radical Absolution' and will remember these weird Covid times that we live in and say that they should have waited until they were allowed to jam in the same room and have a couple more members in the band. Having said that I think they have done the right thing by getting the album out. I just hope everyone gives them the time they deserve.