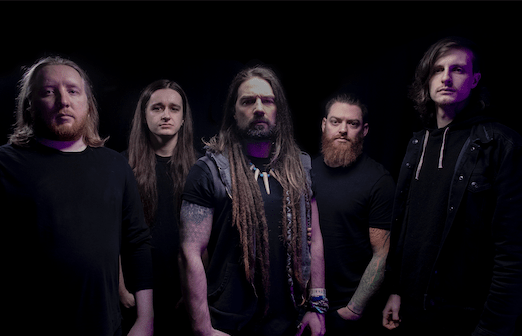 Album Review: Osiah - Loss
Reviewed by Matthew Williams
Listening to the opening salvo of Realm of Misery, I immediately feel a bit dirty as the industrial build up is taking me on a journey into the unknown. What will happen next? Who knows? Ha`way man, just crank it up loud and get ready for a face melting barrage of filth!
Osiah hail from Sunderland, and we all know the famous quote of "its grim up north" but this grisly piece of realism only seems to reinforce the stereotype, but by `eck, its canny. When you listen to this, get someone to massage your neck, because its an intense ride that you might not just recover from!
The band are led by vocalist Ricky Lee Roper, whose delivers a gut-wrenching performance from start to finish and is fully backed up by the rest of the band, with a shout out to drummer Carl Dunn, whose double bass work is off the scale on songs like Paracusia and Temporal Punishment.
The songs deliver on many different levels, with intense breakdowns and downturned guitars, but on Queen of Sorrow and Terracide Compulsion, the slow and intense hardcore riff changes, add to the excellent musicianship from guitarists Andy Mallaby and Chris Keepin, whilst Carl Dunn lets his fingers do the talking, with his bass really adding to the torturous sound developed by the band.
Songs like The Eye of the Swarm featuring Ben Duerr from Shadow of Intent, feel like your fingernails are being slowly ripped off, whereas War within our Walls, my favourite track, is going to cause some real pain to bodies when they are flying about in the pit, as its heavy as hell and has a relentless pace.
'Loss' is an excellent record from Osiah, and they are ready to compete with the heavyweights of the genre, as this delivers every time you listen to it, so horns up, get hang banging and enjoy.