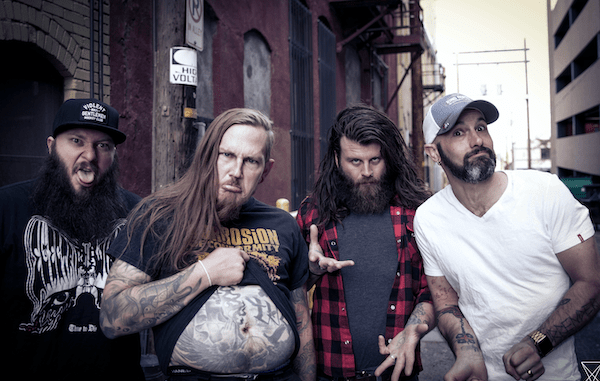 E.P. Review: Beastwood - The Long Road To Ho
Reviewed by Neil Bolton
Dirty rock, with a tinge of sludge, stoner music bursts from the speakers when play is pressed on Beastwood's four track E.P. 'The long Road to Ho'. They manage to sound filthy and polished at the same time. The vocals are angry but delivered through a mouth that seems to be wearing a constant grin.
Bar fight inducing riffs abound, and a Motorhead "we play rock n roll" vibe continues throughout its length. The first number is named 'Electric Gangbang' and was released as a single in February this year. It rocks in a sludgy stoner rock vibe accompanied by a gruff bear like voice from a person obviously enjoying their job.
Song titles and lyrics on this E.P. can sometimes contain humour, and some times sincerity. The capable vocals always hold the tune well, and the tune always rocks; ensuring the listener is overcome with delight. The southern rock sound is never far away, but the banjo does not make an appearance. The final track begins with a sample containing the band explaining they do not like or have no use for genre labels, and this would be a fair comment. This band are certainly not just one thing. Unless you wanted to use the word enjoyable.
A band who most certainly, from the sound they create in the studio, would be an extremely good live experience to witness; whether that is from the bar or down the front. They have a clever way of blending a southern rock groove with sludgy metal really well. Beastwood seem to be able to party, and create a party in equal measure. The best analogy I can think of, to sum up the Beastwood listening experience, would be this - sitting outside in the hot sun, you crack open a cheap supermarket larger and follow it with a chaser of very high class, expensive bourbon, neat with no ice. Sit back and savour.