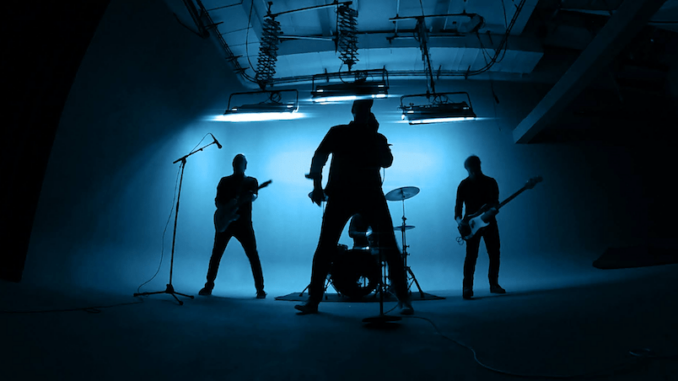 Album Review: Shevils - Miracle of the Sun
Reviewed by Dan Barnes
Out of Oslo, Norway Shevils appear to have been lying dormant over the past few years, since the 2015 release of The White Sea. Only the occasional flux in the Matrix to remind us that they are still active, then stirrings – a single track, Miracle of the Sun, is dropped as the first new material in years.
Beginning with a punchy riff that is simple, yet stunningly effective in lodging itself in your brain, the song features some impressive guitar work and a bouncing groove assured to get everyone moving. The hidden subtilties of Miracle of the Sun whetted the appetite that Shevils were returning with a vengeance and that was confirmed with the release of their second, teasing, track.
Monster on TV arrives with a strained vocal and a catchy beat which throws down even more hooks than its predecessor. But don't let the seeming accessibility of the track fool you into thinking that this was some nicey-nicey dance-a-long, for there is acerbic feel to the melody, a dark side which only reveals itself once it's gained your trust and you've let it in.
The final taster came in the form of It Never Ends, complete with another infectious, bouncing riff, powered by a massive bass sound and plenty of impressive guitar work.
As a body of work, these three singles suggested the new Shevils material would be cut from a different cloth than their previous work. Long time listeners know that this is parr-for-the-course when it comes to the Scandinavians, as each of their previous albums has been an evolution in the band's Hardcore-meets-Noise-Punk sound.
Although arguably more accessible than previous releases, Miracle of the Sun lands with a statement of pounding drums and rumbling bass, a punk attitude and post-hardcore feel. There's a dark element to Black Ace, hiding in plain-sight amid the trippy space-rock motif.
The album is filled with catchy hooks and big grooves, yet there's nothing to belie the underlaying danger present on the record. Wet Soaking Wet and We Failed This World may initially sound simplistic and even charming, but they are built against thick guitar tones and angular riffs. Scandinavian Death Star is a crazy title and it come out swinging with a sizable groove, yet there is something unstoppable at its core.
And just in case you're concerned Shevils have shown all of their cards in the three advance singles, No More You comes along to demonstrate there's plenty more in the tank from these Norwegians. Bass driven and with an unrelenting vocal, No More You is made from thick riffs and disjointed guitar threads; the breakdown is post-metal where the guitar takes on a life of its own and the whole thing feels like an intimate jam.
Accessible, yet complex; melodic, yet dissonant; upbeat, yet dark – Miracle of the Sun is a contradictory album which is all-the-more compelling for it. And it is those contradictions that will maintain the interest in this record should Shevils return to their hibernating state once more.