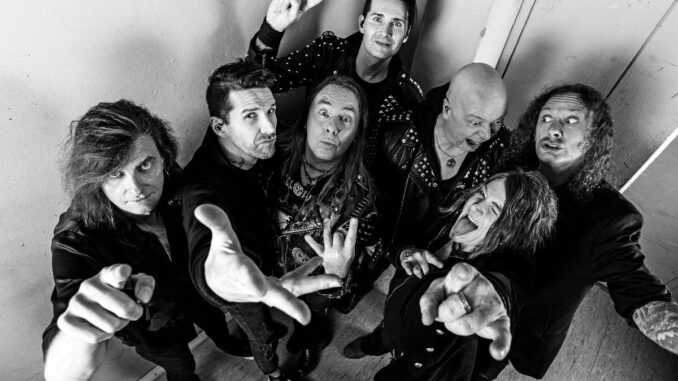 Helloween Release New Single and Lyric Video For 'Fear Of The Fallen'
Today is the day: HELLOWEEN release their new, second single "FEAR OF THE FALLEN" along with an amazing lyric video clip. The song is a fast paced, melodic track done the way only Deris can do it. "I had so much fun not only writing a song for my voice but also for one of the greatest singers out there. I always have an extremely broad smile on my face when I hear Michi singing my melodies", says Deris and Kiske adds: "The whole process, including the spirit, was just ideal. If I had the feeling that one of the parts would not be really fitting, I asked Andi if he would sing it and vice versa. There was no competition whatsoever – what counted was what is best for the respective song. I am thankful to be (again) a part of this crazy family. I love them all".
Watch the video here:
The pre-order for the self-titled "HELLOWEEN" record, out on June 18th via Nuclear Blast Tonträger Produktions- und Vertriebs GmbH, also kicked off.
The album will be available as 2CD - Digibook, 1CD - Jewelcase, 3LP - Hologram-Vinyl in Trifold, 2LP - Vinyl in Gatefold (picture vinyl + div. colors), 2LP/2CD - Earbook Edition, 2LP/2CD - Deluxe Boxset (black vinyl and splatter vinyl), Cassette, Digital
Pre-order here: https://nblast.de/HELLOWEEN-Helloween
TRACKLISTING
01 - Out For The Glory
02 - Fear Of The Fallen
03 - Best Time
04 - Mass Pollution
05 - Angels
06 - Rise Without Chains
07 - Indestructible
08 - Robot King
09 - Cyanide
10 - Down In The Dumps
11 - Orbit
12 - Skyfall