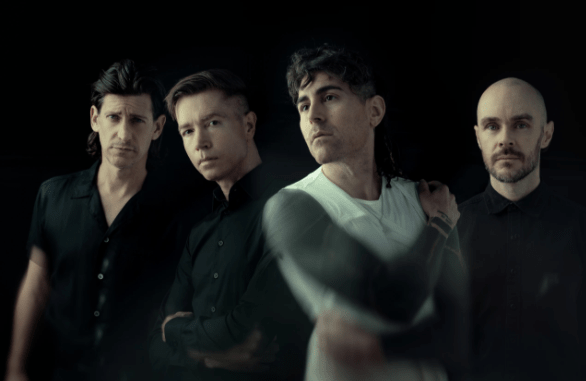 Album Review: AFI - Bodies
Reviewed by Danny Jewkes
AFI have never been a band to rest on their laurels and after an astonishing 30 year career of doing things their own way, they show no signs of slowing down and no shortage of ideas with their new offering 'Bodies' which will be released on the 11th of June 2021 through Rise Records.
One thing that AFI haven't changed is their dark and melodic misery. That's not to say 'Bodies' is a depressing experience. Quite the opposite actually. It's uplifting, beautiful and unsurprisingly catchy. Those big choruses that AFI are known for are still firmly rooted in place and I'm sure the band can't wait to have Davey Havok's heartfelt lyrics sung right back at them when they begin to tour again. Fingers crossed they bring this albums touring cycle to the UK for a headline tour, which they inexplicably haven't done since the Crash/Love album. I think I speak for myself and every other British fan when I say they are dearly missed. So, if any of the AFI members are reading this, please come back and play for us!
'Bodies' carries with it a lot of familiar territory, in the forms of sing along anthems like 'Twisted Tongues', 'Far Too Near' and 'On Your Back' but also offers up new and exciting sounds and moods that AFI are perhaps less known for like electro pop 'Escape From Los Angeles' and pop punk ear worm 'Looking Tragic'. One of the biggest surprises here though is 'Tied To A Tree' and is as epic in its delivery as the iconic 'Hurt' by Nine Inch Nails. A fantastic closer to a fantastic record.
Any fan of AFI is going to be in awe of this era of their catalogue.
In summary, 'Bodies' is yet another beautiful and naked exhibition on harnessing graceful ageing and perfectly crafted evolution. Swinging from branch to branch has forever kept AFI one step ahead of their peers and they've held onto their fans hands and bravely guided us through their extraordinary journey with them that has been full of welcome surprises. A truly great album. AFI are just as strong as they've ever been. I cannot wait for everyone to get into this record.
Long may AFI give their hearts to us.