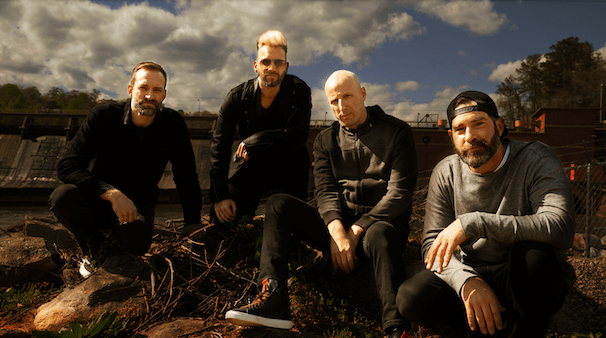 E.P. Review: Pistols At Dawn - Nocturnal Youth
Reviewed by Paul Hutchings
Taking their lead very much from the rockier style of Alice in Chains, Godsmack and Shinedown, the Atlanta four-piece play chunky riff led hard rock which is confident and radio friendly. Ultimately, this four track EP is nothing new, but the band's swagger and power does give it an edge.
The band include singer Chris Pierson, a finalist on the VH1 Rockstar Supernova show. One five-minute YouTube search was enough to make me glad that I don't live in the US, such is the hideous approach that the show takes. Regardless, Pierson can hold a note okay, and his rich vocals are one of the main attractions.
Each of the four tracks here bring something a little different, whilst still treading the same boards. Opener 'Crown' is a raucous song, if a little safe. There's no chance of finding extremes or risks here, as 'Gone Black' proves. Solid, dependable hard rock and designed for the live set, especially for the audience participation segments. The music is first class in quality, with the high energy of the four other members, founder and drummer Adam Jaffe, guitarist Devin White, bassist Billy Sullivan and guitarist Tommy Richardson all bringing something to the party.
There are big riffs, very much an echo of the arena sound that Shinedown conjure up, whilst the band aren't afraid to show the emotional and tender side on 'Now is the Time', which has more than a little grunge to its feel. Concluding song 'Voices' ramps up the riffage and proves to be the best of the bunch with its brooding, sinister bass rumbling away in the background whilst Pierson does what he does best; delivers the hooks on a chorus that will stick in your head for days.
With a big PR push behind them, you may well see more of Pistols of Dawn soon, especially if you are partial to a bit of classic rock. If you like your music safe but with an edge that allows you to let go with a beer in your hand, then Pistols at Dawn are likely to be a good choice.