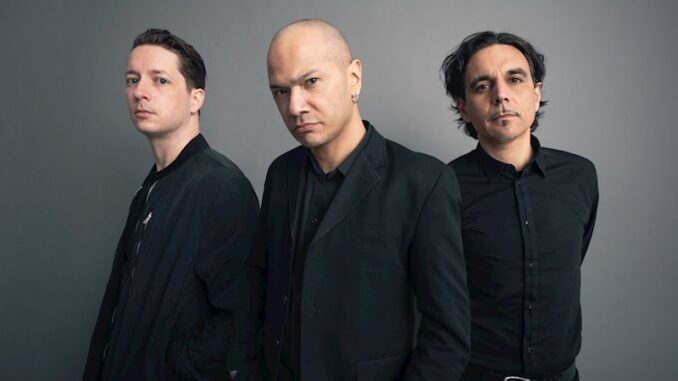 Album Review: Danko Jones – Power Trio
Reviewed by Tim Finch
For twenty five years now Canadian trio Danko Jones have forged a reputation for writing top notch classic rock tunes. In fact long before the "New Wave of Classic Rock" was even a thing, Danko Jones were laying the foundations that the modern day movement would build upon.
This week the trio release their tenth studio album, 'Power Trio' and album that cements their place in history and strengthens them as leaders of the modern rock movement.
From the very off the pace is fast, there is an explosive riff that bursts from the listeners speakers as 'I Want Out' kicks in and Danko's familiar rasping vocals give you that warm feeling reminding you that you are in a good place.
It's an album chocked full of upbeat, positive rock anthems. 'Good Looking' with its 100 mile an hour vocal track and raunchy lyrical content that has you singing along every time that catchy chorus kicks in. 'Saturday' has a similar feel, fast paced, keeping the listener on the edge of their seat rocking along like there is no tomorrow.
The trio mix up the styles well across the album, 'Ship of Lies' has a deeper, darker feel about the guitars and a slightly slower pace whilst 'Raise Some Hell' reminds you of those 2000's pop-rock anthems ala Feeder and A. Radio friendly rock at it's very best and there is absolutely nothing wrong with that!
Throughout the album Danko Jones prove they have lost none of their vigour over their twenty five year career. For happy go lucky rock albums, look no further than 'Power Trio'. If you are feeling down, there is no doubt this album will pick you up!