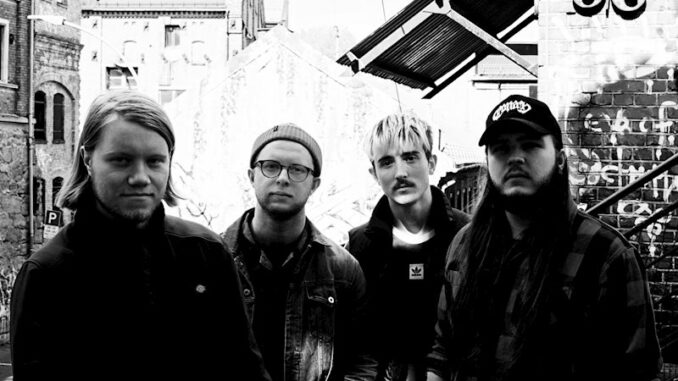 Album Review: Suncraft - Flat Earth Riders
Reviewed by Dan Barnes
With just a single E.P. under their belts in the shape of 2019's Saigon, Norwegian quarte Suncraft have put out their debut full length of heavy yet melodic, stoner-inspired rock and roll.
The first thing you realise, during the initial moments of the title-track, is that Flat Earth Rider was recorded live, with only solos, vocals and additional flourishes being added later. Across the whole of the album sits that loose, jamming feeling which could take the band off exploring in any of the many possible directions.
Both Flat Earth Rider and Space Buddha have a bluesy, laconic feel – a hippy vibe, if you will – whose classic rock inspired riffing and nostalgia-evoking grooves give the sensation of physical and spiritual freedom.
Yet this emancipation of the soul is very much at odds with the lyrical content, as Suncraft explore themes of greed, conspiracy and alienation. Lingo Hive Mine acts as something of a bridge between the idealism of the early tracks and the bleaker moments to come. Starting where Space Buddha left off, Lingo soon takes a turn for the dark, with the introduction of a rawer vocal style and a harsher musicality.
Don't let the comedically titled Commie Cannibals fool you into thinking this is some respite from the encroaching gloom; and those weighty Cathedral riffs at the chorus might give way to distinctly stoner sounding verses, but the juxtaposition of light and shade, of heavy riffs and groovy jams, only serves to unnerve. Just as on the epic album closer, Bridges to Nowhere – which sees a loose jam turn into a raging, blasting frenzy – the schizophrenic nature of the second half of Flat Earth Rider shows that there is a calculating maniac at work here.
The blistering solo at the end of Commie Cannibals sets Suncraft up for the Monster Magnet-esque Adaptation, in which earth shifting riffs and a huge guitar sound support spaced-out vocals and the obligatory companion solo.
Flat Earth Rider is a Jekyll and Hyde of a record: beginning as a nostalgic love-fest before switching into a raving monster, stalking the listener though the darkness, yet maintaining the utmost level of respectability.