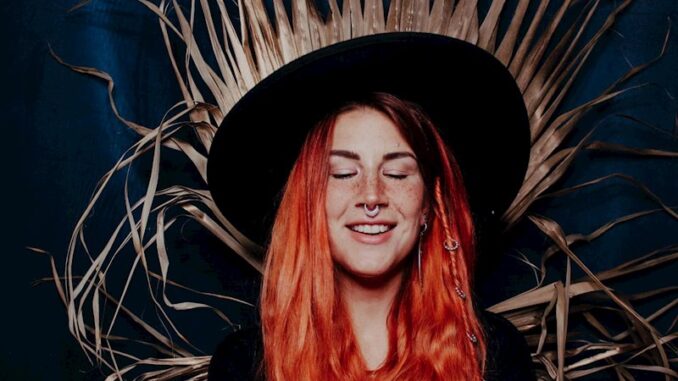 Album Review: Charlotte Wessels - Tales From Six Feet Under
Reviewed by Paul Hutchings
For many the dissolution of Delain in February 2021 was a huge shock. I'd seen the band play in Bristol a year before and they were on inspired form. Whatever the reasons, singer Charlotte Wessels, who had been with the band since 2005, regrouped and over the past six months there has been a drip feed of interesting and exciting solo music.
'Tales from Six Feet Under' is the result of her work during the pandemic and is released via Napalm Records. Fans expecting more soaring symphonic metal which she excelled at whilst in Delain are likely to be hugely disappointed as whilst there is the odd metallic edge, this is an album of significantly contrasting styles, ranging from synth-rock to indie melancholic alternative and even pop. Approach this with an open mind and the rewards are significant.
Before you dismiss it as 'non-metal', it's well worth giving the record a listen. Wessels is a multi-instrumentalist and recorded everything herself in her home studio. The songs are intimate, eclectic, and crisply performed and produced. Opening with the haunting 'Superhuman', released as a single in June, Wessels allows herself opportunity to express her range of vocal abilities. A combination of Kate Bush and Suzanne Vega, 'Superhuman' is the perfect introduction.
Elsewhere, there's the synth industrial stomp of 'Afkicken', sung in Dutch, the pop sensibilities of 'Masterpiece' and the drama of 'Victor'. Each song provides something different and at times it simply washes over you in wave after beautiful wave of emotions.
Sometimes it really does reap dividends to move away from the constant riffage and here Wessels provides some deep and welcome respite. 'Source of the Flame' is beautiful, whilst the duet with Alissa White-Gluz, backed by orchestral elements is another highlight.
Passionate, emotional and full of expression, 'Tales from Six Feet Under' is an uplifting and impressive release. Full of gems that steer away from the routine, if you fancy a change of pace, this comes highly recommended.