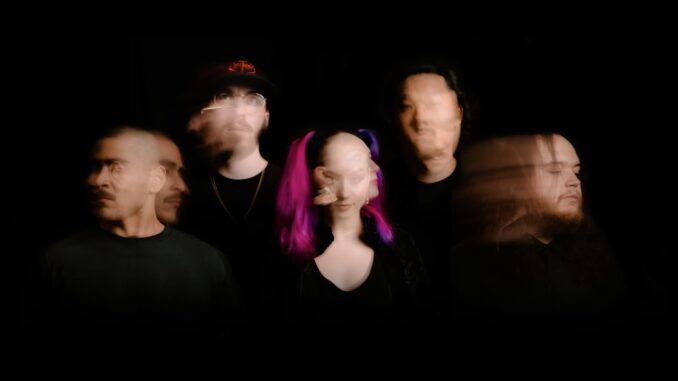 Album Review: Dying Wish - Fragments Of A Bitter Memory
Reviewed by Matthew Williams
Dying Wish are a blistering hardcore band, whose passionate music fuses New Wave of American Heavy Metal and chaos-driven punk noise. The five piece band hailing from Portland, Oregon, are about to unleash their debut album 'Fragments of a Bitter Memory' on an unsuspecting public, with music that carries on the tradition of a subculture that serves as inspiration and a rallying cry for justice.
The opening punch is brought to you by an epic 105 second blast called 'Cowards Feed, Cowards Bleed' which has the traditional hardcore drops and furious guitars, both accompanied by a growling, snarling performance from vocalist Emma Boster.
'Hollowed by Affliction', has a great riff and drum combo opening to it, allowing guitarists Pedro Carrillo and Sam Reynolds to showcase their talents, before another barnstorming vocal from Boster kicks in to grab the song by the musical horns and launching it forward. They appear to have one mood… AGGRESSIVELY, ANGRY, but they are backing this up with another catchy song.
'Innate Thirst' begins with another drill like guitar riff pounding away at your brain, before the feral style vocal drops in. Some might say that it's just another formulaic metalcore song, but the musicianship on display from bassist Andrew Le and drummer Jeff Yambra, added to yet another intense guitar riff, leaves you with a song that you can't fail to like
This really is like being repeatedly kicked in the head by the school bully and then after a second or two, they start punching you in the guts, just to add to the punishment, as there really is no let-up in the relentless onslaught from Dying Wish.
Next up is 'Severing the Senses' which shows the band have a bit more depth, with slower tempos but still maintaining the same intensity, then the growl turns a bit more angelic and Boster shows a different side to her vocal range before 'Fragments of a Bitter Memory' has a lung bursting vocal dynamic layered over some excellent riffs. It showcases the softer, gentler side of the band midway through, as the tempo slows somewhat before more beat drops and intense riffs. This song will be pit heaven for the hardcore masses, so watch out for those flying kicks and fists people!!!
And the theme continues with the next few songs, 'Cold Hearts in Bloom' , 'Until Mourning Comes' and 'Blood Laced Misery' all offering further examples of a band working as one for the common cause and producing some moments of real quality music and down tempo hardcore licks, before the final two songs 'Enemies in Red' and 'Drowning in the Silent Black' add even more menace and melody to bring an end to what is overall, a really cracking debut album