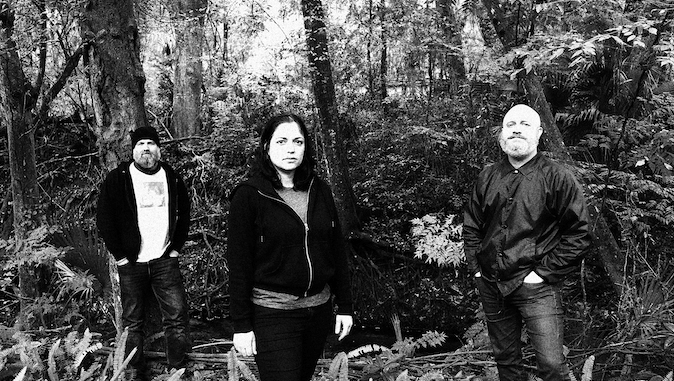 Single Review: Thunderclap – Morkkis
Reviewed by Dan Barnes
With a name suggesting antibiotics are in order, Floridian three-piece, Thunderclap, follow up 2019's Inebriocean debut album with this two-track seven-inch offering. Rather than plough the same furrow, the trio have decided to flex their creative muscles and produced two very different sides of their musical palette.
Title track, Morkkis is a light, post-hardcore number, which utilises the gentle swing and sway of the guitar and the lightest of cymbal touches to develop an emotive piece. The laconic vocals of Todd and Ale complement each other as their guitars do; with drummer Salmon Nason percussion being a study in restraint. The short track finds an urgency as it drives to its conclusion, but rarely threatens to become ferocious.
Whereas March of the Wombats is a sludgy, hypnotic love-letter to all those bands whose fuzzed guitars and infectious riffs inform much of the music we listen to today. Combining moments of classic Sabbath drudgery with the spirit of the early heavy rock pioneers, Thunderclap's use of a longer song structure pays dividends here; the outro of the howling guitar sealing March of the Wombats, not only as one of the best named songs of the year, but also a fitting way to end such a track.
Heavy and melodic with the slightest hint of the punk roots of its creators, Morkkis is a fine way to fill the time before Thunderclap return with full-length album number 2.