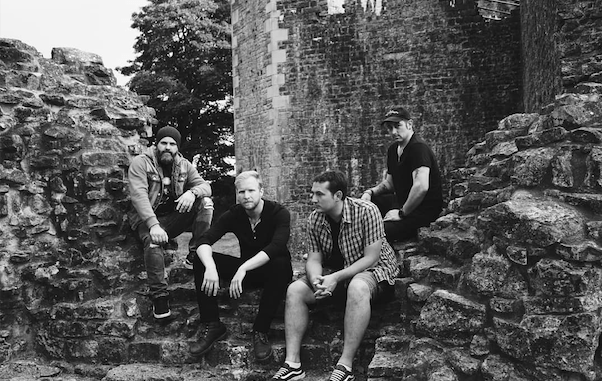 Single Review: And The Sky Darkened - Dawnbreaker
Reviewed by Paul Hutchings
South Wales has several bands who are chomping at the bit to get back both in terms of gigging and producing new material. Having been around for six years, And the Sky Darkened sit firmly in this camp. The quartet formed in 2015 with founders Ryan Lewis (Vocals/Guitar) and Ollie Hansen (Guitar) joined by James O' Donovan (Bass) and Matt "Animal" Thomas (Drums) in 2017 and 2019 respectively. And the Sky Darkened released their second EP 'Between Ghosts' in 2020 and like most were curtailed by the pandemic.
The band haven't been idle with new material promised and 'Dawnbreaker' is the first fruits of their labour to be released. It's a solid single, with Thomas's drumming driving the track forward. There's a balance of melody and fiery modern metal, some composed guitar work and Lewis giving an excellent performance in the vocal department. His opening roar belies the cleaner vocals that work well through the rest of the song.
Previously described as a cross between Metallica and Killswitch Engage with latter day In Flames and a bit of Alter Bridge thrown in for good measure, it's evident that those influences remain, for they are all still identifiable. The balance of light and shade combined with some ferocious riffs makes this a single that shows the promise of the band. It's a little generic, focusing very much on the 'modern metal' sound, but the sound is big, aggressive and ultimately 'Dawnbreaker' is a song that should appeal to anyone whose musical tastes include those elements.