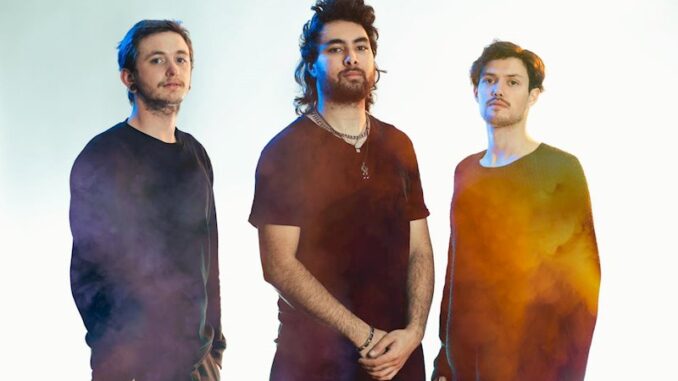 Album Review: The Omnific – Escapades
Reviewed by Paul Hutchings
This is an album that will go one of three ways. You'll either be totally absorbed by it, you'll hate it, or you will simply admire the musicianship without really getting too deeply excited about it.
Who are The Omnific? A three-piece from Australia, the band features two bass players and a drummer who create an accessible style of progressive rock music that switches from dramatic sonically challenging soundscapes to more measured, cinematic elements.
'Escapades' is their debut album and follows three EPs which have captured the imagination of many music lovers around the glove; over five million Spotify streams suggests that plenty of people are interested.
Each piece is an instrumental and range from the lengthy seven-minute 'Merlin's id' to shorter, snappier tracks like 'The Labyrinth Chronicles' and 'Fountainhead'. 'Merlin's id' demonstrates the heavier side of the band, whilst their pounding bass attack on 'Matai' is bookended by a gentler style with some calming melodies
There's no doubting the talent on display here; bassists Matt Fack and Toby Peterson-Stewart work their instruments with such ingenuity it's hard to believe that there are no guitars and limited keys involved. Drummer Jerome Lematua holds everything together without having to go all "Royal Blood"; his measured and balanced approach working neatly.
The Omnific's profile has been raised by the groove and funk of lead single 'Wax & Wane' which is a highlight on this intriguing release. With the inclusion of Polyphia's bassist Clay Gober on opening track 'Antecedent', there's certainly a deep-rooted bottom end. The ethereal one-minute title track allows one final burst on closing song 'Prosperity'.
At 50 minutes long, this can become a little draining. Instrumental music does that to me and at times I did find my attention drifting. It's a little bit overpowering on occasion – intricate lift music probably isn't a compliment, but it did feel like that at times. If you can enjoy the undoubted 'nerdy' elements of these incredible musicians, then 'Escapades' is probably an album to grab a listen.