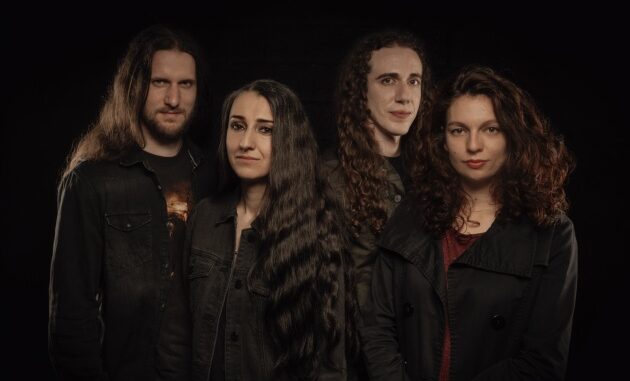 Album Review: Aephanemer – A Dream Of Wilderness
Reviewed by Richard Oliver
There is truly something sublime about the merging of symphonic and extreme metal sounds and French melodic symphonic death metallers Aephanemer have it down to a fine art with their third album A Dream Of Wilderness. The band formed in 2013 as the instrumental solo project of Martin Hamiche who initially played all instruments before the introduction of other members in 2015. The line up has remained the same since 2019's impressive Prokopton album and A Dream Of Wilderness sees the band continue to work as a tight knit unit for another glorious album of symphonic extreme metal.
Classical music has influenced countless metal bands throughout the history of the genre and it is definitely a very big factor in the sound of Aephanemer. Unlike a lot of bands who incorporate a symphonic element into their sound, Aephanemer incorporate a neo-classical sound rather than an overblown epic symphonic sound with the keyboards and lead guitars working in tandem.
The metal elements are very much drawn from European melodic death metal with melodically driven guitar parts mixed with moments of rhythmic fury and the harsh screams of vocalist Marion Bascoul. Songs such as Le Radeau De La Méduse, Roots And Leaves and Panta Rhei superbly mix together all these elements with classically led arrangements dancing around elements of melodic death metal, power metal and folk metal in dazzling fashion. The guitar work alone on this album is jaw dropping.
A Dream Of Wilderness is another excellent album from Aephanemer and they are proving themselves to be one of the most exciting bands in melodic death metal right now. Their mix of the harsh, melodic and symphonic is a compelling listen. Probably a bit too light for death and black metal fans but if you appreciate great guitar work and excellent song arrangements then this album comes highly recommended.