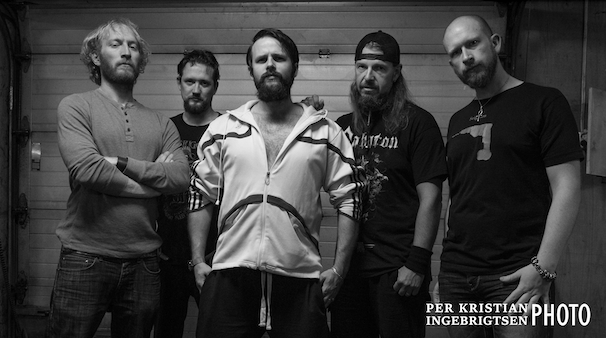 Norwegian Metallers I The Betrayer Release New Video
Norwegian metallers I, The Betrayer have released a new video for their latest single 'Guise Of The Infectious'! The track is the band's latest offering since the release of their 2017 EP "7", which saw them grace the pages of Metal Hammer and Norway Rock Magazine among others and is a prelude to an upcoming record set for release in 2022.
Watch the video here!
When asked about the track, the band's vocalist Chris Wiborg had this to say:
"'Guise of the Infectious' takes on the devastation that misinformation leads to. Especially with the Pandemic ravaging the globe, human stubbornness and pack-mentality can lead to terrible consequences that not only harms the individual, but society as a whole. To overcome this, one should strive to ascertain the truth from logic and proven theory and try to think and act on what's best for the collective."
ITB is made up of five guys from altogether different musical backgrounds brought together by their love of metal, and random chance, to create music which encompasses every part of their collective vision. Influenced by all kinds of styles, from blues and progressive rock to death metal, they have managed to carve their own identity within the genre.
Among the heavy metal chugging and pounding drums, you can expect to hear soaring vocal melodies leading to guttural lows, progressive inspired leads on top of driving metal progressions and contemplative clean passages exploding into a forceful and commanding song. Since forming the band have busied themselves with shows through Scandinavia and with shows slowly returning, the band are working on plans to expand across Europe in 2022.