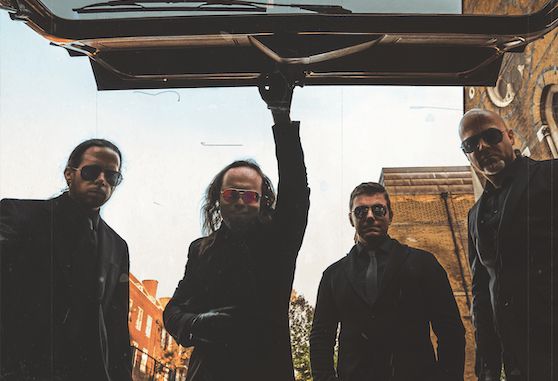 Cinematic Metallers Opensight Unveil New Video
Following on from the success of their rendition of 'Thunderball', cinematic metallers Opensight have quickly returned with their latest video for 'Stained Remains'. Inspired by frontman Ivan Amaya's love for classic giallo films of the 1970s, the clip premiered with renowned film magazine Starburst earlier this month with the single getting an official release on November 5th.
Watch the video here!
Known for Suspense, Spy Themes, Action and enigmatic horror passages, Opensight return with their brand-new album "Mondo Fiction". Reaffirming and expanding on their "Quirky" (Rolling Stone Magazine) and "unique and absolutely delightful" (Bloody Disgusting.com) approach, the album was produced by frontman Ivan Amaya and was mixed and mastered by Will Maya (The Answer, Breed 77, The Heretic Order, Panic Cell, The Morage, Adrian Smith).
After presenting the solid statement "Ulterior Motives" a few years ago, Opensight's forthcoming full length "Mondo Fiction" raises the bar. Embracing themes and motifs that could be featured in classic scenes. From 70s car chases, a plot twist in a murder mystery all the way to the villain's theme in a crime film, or the visit to an old graveyard in a supernatural thriller. The album presents each song as part of an All-nighter multi-feature presentation that closes with "Thunderball".
Through recordings and energetic live shows Opensight delivers a combination of Rock and Heavy Metal sounds with a vintage cinematic sensitivity. Notorious for dressing up their songs with Suspense, Spy Themes, Hard-Boiled action sequences and enigmatic horror passages, Opensight revel in Genre Film conventions for their sound and visuals and present them as a form of Entertainment.
"Mondo Fiction" will be released on January 28th 2022.