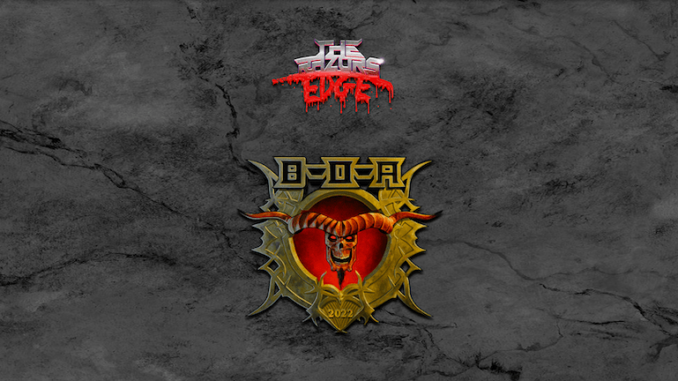 Bloodstock Announces Nine More Bands
As the days shorten and we inch ever closer to 2022, BLOODSTOCK is ready to announce yet another clutch of bands who'll grace the stages at Catton Park next August.
The legendary KILLING JOKE are Sunday's Ronnie James Dio main stage special guests. Cited as an influence by myriad bands from Slipknot to Napalm Death, Lamb Of God to the Foo Fighters, this band of creative visionaries led by the inimitable Jaz Coleman have been preaching wisdom and bringing the fire for over four decades. Jaz tells us, "Can't wait to play, always loved BLOODSTOCK festival, looking forward to it!"
Also grabbing a main stage slot on Friday are California sludge squad, ALL HAIL THE YETI. Having opened the main stage back in 2019, we're thrilled to see them return in the wake of their latest EP, 'Within The Hollow Earth'.
Moving across to the Sophie Lancaster stage, we see deathgrind legends CATTLE DECAPITATION and Swedish melodeath squad ORBIT CULTURE land a Sunday billing. Hotly tipped nu-metal upstarts TALLAH, Swiss extreme metallers SAMAEL and Swedish metal supergroup CYHRA are added to Saturday's roster, plus Spanish black metal collective NOCTEM join Friday's list. To round out the announcement, NANOWAR OF STEEL will be bringing their power metal parody skills to Thursday's 'opening party night' line-up.
In other news, BLOODSTOCK's phenomenally popular ticket Deposit Scheme is ready for sign ups! This year, payments are spread across 6 months instead of 5, making it even more manageable to pay for your ticket in instalments. An initial payment of £31.50 is due upon sign up (which you can do at any point before 26th Feb), then five additional payments of £24.16 will debit your bank account on 25 Mar, 29 Apr, 27 May, 24 Jun, with a final instalment on 29 Jul, which will include any applicable postage and booking fees. Sign up to the scheme here.
BLOODSTOCK will take place at Catton Park, Derbyshire on 11th-14th August 2022.
For more info, click to www.bloodstock.uk.com.