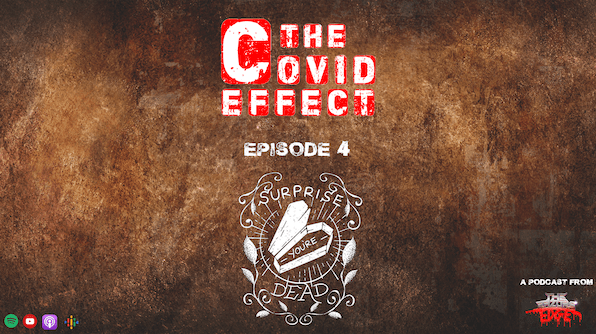 THE COVID EFFECT - Episode 4. Ian Shaw / Surprise You're Dead
Interviewed by Paul Hutchings
Welcome to The Covid Effect, A podcast mini-series brought to you by The Razor's Edge.
In this series we talk to music industry insiders delving into the effects the covid pandemic has brought upon each guest's field within the industry.
In Episode 4 of the series Paul chats with Ian Shaw, promoter with Surprise You're Dead and booking agent with TKO. Ian is responsible for booking some of the biggest metal bands in the world to some of the most popular tours you've been to in recent years! Ian opens up about how hard the past year has been, how the pandemic has impacted both promoting and booking, how they are looking to diversify and more...
You can listen to the interview on this very page below!
Or if you prefer to listen on the go, check out the interview on our podcast platforms:
Youtube | Spotify | Apple Podcasts
Listen to all of our previous audio interviews on all of our channels.
Youtube | Spotify | Apple Podcasts | Google Podcasts
And please subscribe to our channels to keep up with all our latest interviews and podcasts!