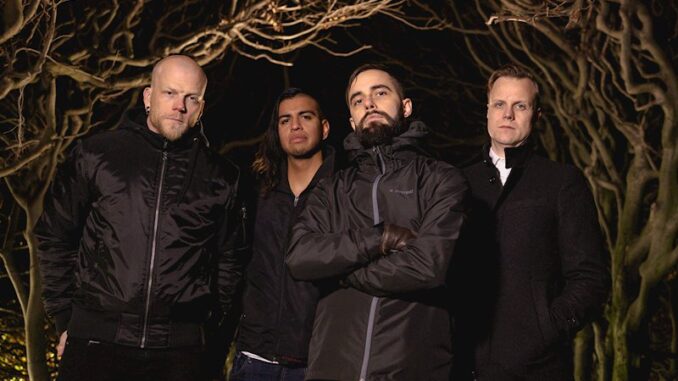 E.P. Review: Through The Noise - Tragedies
Reviewed by Dan Barnes
Since forming and releasing their debut demo in 2013, Swedish five-piece have been bringing the Metallic infused Hardcore across two full lengths, a remix and numerous singles and E.P.s that have seen Through the Noise playing on some Europe's more underground festival stages. Inevitable delays caused by Covid has seen a reduced momentum so, rather than release their new album, we are given this three-track E.P. to tide us all over.
Clocking in at a little over eleven-minutes, Tragedies' three tracks show off Through the Noise's artistic range. Tantalus begins with a big, heavy crashing riff, underpinned by precision-point drums before locking into a Hatebreed pulse with choppy guitars building the tempo. This is something of gentle opener as at no point does Tantalus take a turn for the musically aggressive, rather prefers to maintain a disciplined stance.
The same cannot be said for the final track, Lamia, which begins in a similar fashion but seems to have a less tolerant demeanour and quickly becomes belligerent. Heavy chugging guitars and gruff, dirty vocals sees the band moving into more Metalcore waters, blending in aspects of the post-hardcore along the way.
Sitting between these tracks is Aktaion, a widescreen and haunting, yet still musically hostile piece that showcases Through the Noise's chops to a fine degree. The use of a post-hardcore sound here gives the track a celestial quality and was perhaps somehow informed by the work the band did when reimagining those Dualism tracks for the 2019 Synthwave Sessions.
Tragedies might be short and sweet, but it is in no way disposable filler fodder. Rather it is the work of a band brimming with ideas and chomping at the bit to get back out there and play. If this enforced hiatus had led to this, then the new full-length is going to be a doozy.