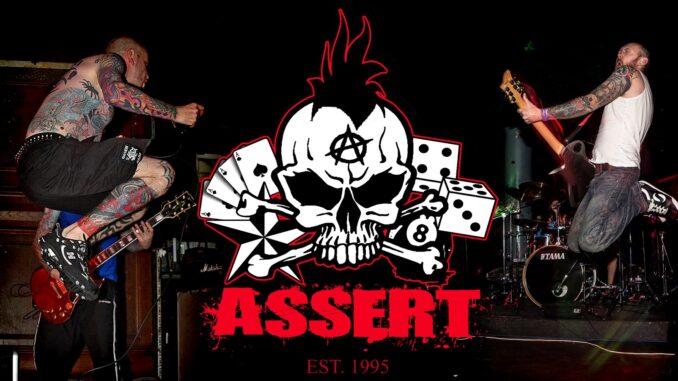 Single Review: Assert - Lockdown
Reviewed by Daniel Phipps
Assert are the self proclaimed Marmite of UK Hardcore, they have built a legacy since forming in 1995 and Lockdown is a new single from the Telford veterans, following from the 2020 single "New World Order (A failure to understand the ideology)" which was the first new music from Assert since 2008.
Lockdown is a straight up piece of old school hardcore. It's fast, raw and utterly pissed off. Frontman Britt making his views on the COVID lockdown and his sheer disdain for the W.H.O. clear for everyone listening. Long time guitar players Ryan Evans who is an original member and Ben Elphick provide provide a 1 / 2 riff battery alongside the rythem section of Shane Spencer and Sean McCann to produce just shy of 3 minutes of no frills, and no bullshit hardcore punk from beginning to end.
As it stands we don't know if this track will feature on Asserts upcoming 7th full length album which is currently a work in progress but if the quality of the album is on par with this single it looks like it will be a cracking release.