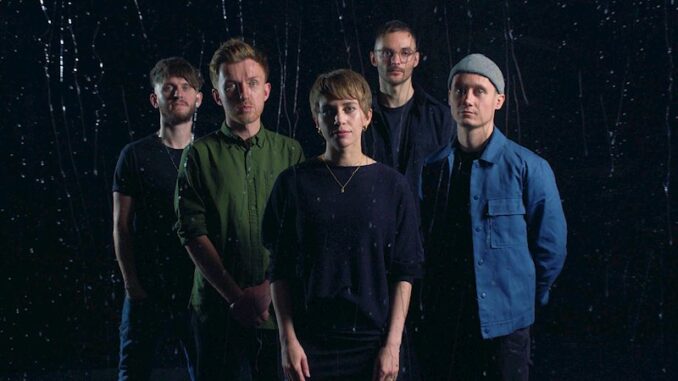 Album Review: Rolo Tomassi - Where Myth Becomes Memory
Reviewed by Carl Black
Rolo Tomassi have produced a sincerely beautiful, contrastingly chaotic album. There are many words you can use to describe this record and all of the adjectives will be contradicting each other as this is what Rolo Tomassi does so well. It can be aggressive, yet soothing. There are uplifting piano breaks twinned with double bass fury. There are galloping riffs and "anything goes" song arrangements.
The album can be summed up in the first couple of minutes of the first song 'Almost Always'. An aggressive and anthemic post-hardcore riff penetrates the inner soul. And the body waits for the coming onslaught of pounding drums and hard core vocals… but we don't get this. Instead we get a beautiful, angelic voice, floating down from Heaven which lays waste to all with the same effect as a circle pit or a stage diver or wall of death.
The contradictions and the beauty of the music continues throughout the album. Some stunning drumming and some simple piano breaks matched with Black metal vocals in 'Mutual Ruin'. 'Labyrinthine' twins high synth input with crashing guitars. 'Prescience' starts with a huge guitar riff with a melodic twist. 'Closer' we get a game of two halves. An almost "indy" riff is twinned halfway through with a soundscape guitar sound, crisp piano break and those dreamy vocals sending us into rapture yet again.
This album will twist and turn its way through into your psyche. No good predicting which way it's going to go because you will have no idea. You could say that there's always a breakdown and there's always a piano break, but they do it with such style and class. As far as I can see Rolo Tomassi has produced a unique collection of songs and this should take them into higher climates. The time is right and the world is ready for Rolo Tomassi.