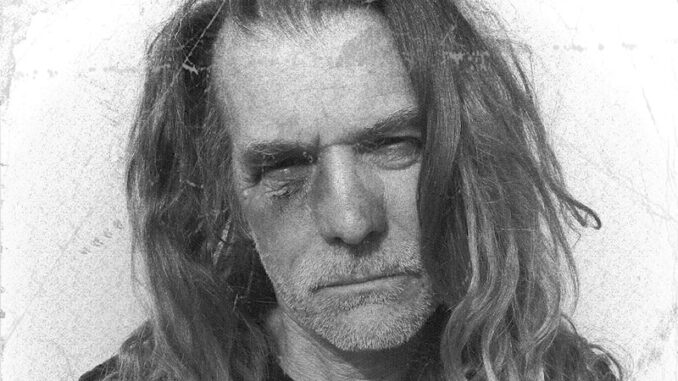 Album Review: Warrior Soul - Out On Bail
Reviewed by Carl Black
"We are the government, we are the government, and we play rock and roll" sang Kory Clarke, who basically is Warrior Soul, from the band's second album 'Drugs, God and the New Republic'. This statement sums up Warrior Soul perfectly. Politically aware party animals.
The partying has become more prevalent from the evidence of this album than the political statements. None more evident than in Mr Clarke's vocals on this album. He's enjoyed his time being the leader of a rock 'n' roll band but his voice is battle ravaged and seems to be under a bit of stress and strain. The mind and spirit may well be willing but the body maybe isn't. I'm willing to give Mr Clarke a pass on this. The ideas are still there and he still has plenty to say, plus the gravelly vocal style sets a mood for the record.
But I struggle forgive the untidy and carelessness of this album which raises its ugly head again and again. This could be forgiven on a song such as 'One More for the Road' which, as you would expect, has that "end of the evening" feel about it, but throughout this album some clumsy mistakes are repeated on songs such as 'End of the World' and the final cut on the album, 'The New Paradigm'. The execution is simply not there. Whether the pandemic has meant limited time playing songs together or they have rushed released the album, either way the mistakes are noticeable.
Only two songs can be described as trippy or emotional, 'We're Alive' and 'End of the World' which remind us of the first Warrior Soul releases, the vast majority of this album is alt-trashy-punk with traditional rock 'n' roll attitude. If this was sharpened up, a few months of playing live, then I can envisage this being a more than an acceptable record in the Warrior Soul discography. As is, it's a work in progress that's been released too soon. The pieces do fit and I'm hoping that in the live environment the songs will be executed in a manner that we have come to expect from Warrior Soul.