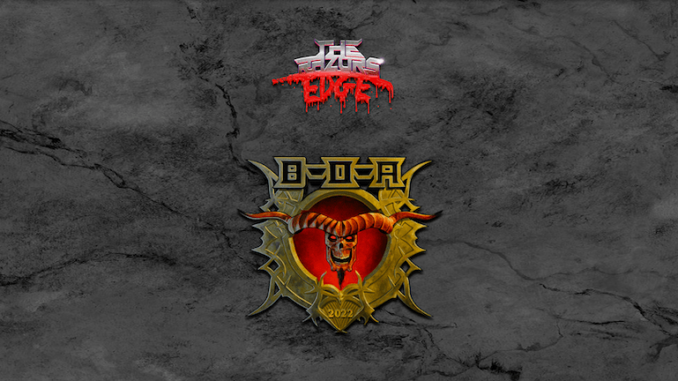 Bloodstock Announces Final Batch of Sophie Lancaster Stage Bands
Over halfway there! With just 168 days to go before the marauding metal hordes charge through the gates of Catton Park, BLOODSTOCK has its last batch of Sophie Lancaster Stage bands to announce. It's also 'Last Call' time for the Deposit Scheme, where you can pay over 6 smaller instalments (full details below). Artists for the Jagermeister and New Blood stages and other fest entertainment details are yet to come, but in the meantime, wrap your eyes and ears around the following…
Once you've set up your tent and had your first beer, Thursday's Sophie tent proceedings open with the unmissable, incendiary noises of Bristol blues-punk four piece, MOTHER VULTURE. Also snagging a Thursday slot are BASEMENT TORTURE KILLINGS who'll bring their serial killer grindcore to your Thursday evening. If you're not familiar with their sound, watch the clip for 'Armchair Psycho Or Pure Predator?'.
Friday's Sophie opener is deathgrind squad CREPITATION. If you're heading to the Liverpool Napalm Death/Raging Speedhorn show in March, you'll catch them opening the show.
If hardcore is more your vibe, you won't want to miss London bruisers INHUMAN NATURE, also playing the Sophie stage on Friday. You can warm up extra early if you're attending Cro-Mags' London gig in June, for they're first onstage that night.
Saturday's Sophie fun brings a pummelling from Hull crew MASTIFF. US magazine Decibel described them as "a rousing blend of savage power that's as ready for the mosh pit as it is for your next clandestine ritual in the woods."  Joining the Sophie Lancaster Stage shenanigans on Sunday, are Coventry three-piece and M2TM alumni PELUGION, levelling up from their 2018 New Blood stage slot.
BLOODSTOCK will take place at Catton Park, Derbyshire on 11th-14th August 2022.
For more info, click to www.bloodstock.uk.com.