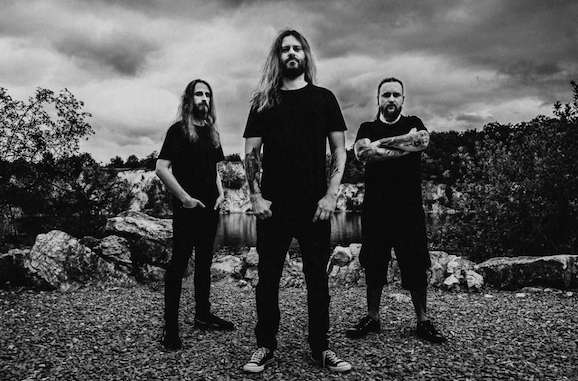 Album Review: Decapitated – Cancer Culture
Reviewed by Richard Oliver
Decapitated have become one of the most beloved and respected bands in extreme metal. A band that helped redefine death metal in the early 2000's who have also gone on to transcend that genre. A band that has suffered tragedy and challenges that would have ended any lesser band but have always managed to strike back. 2022 sees the band returning with their eighth full length album Cancer Culture and it happens to be some of the best material the band have released in a good while.
Since the release of Blood Mantra in 2014 the band have been shifting away from the death metal sound they became known for with 2017's Antikult providing an even bigger shift into a more streamlined groove metal sound but with Cancer Culture the band have taken elements from each of their previous albums as well as delving into a new and different sounds. This is definitely not a return to the sound of Winds Of Creation and Nihility but it is easily the most ferocious that Decapitated have sounded since Organic Hallucinosis. After the build up of album intro From The Nothingness With Love the title track is unleashed with a barrage of blast-beats mixed with filthy riffing, plenty of groove but also a melodic sensibility. Just A Cigarette and No Cure maintain this uncanny ability the band have developed in incorporating a hookiness and sense of melody whilst remaining absolutely brutally heavy and ridiculously pummelling.
Hello Death is one of the most rhythmically devastating songs on the album but throws in a curveball with the appearance of guest clean vocals from Tatiana Shmailyuk of Jinjer. The use of clean vocals might have some of the old school Decapitated fans pulling their hair out in frustration but it works remarkably well. The second half of the album offers us another guest clean vocal spot this time from Robb Flynn of Machine Head who appears on Iconoclast. We also get the absolute powerhouse of Suicidal Space Programme, the dissonant and frantic attack of Locked whilst Hours As Battlegrounds takes the album into far moodier and more atmospheric territory before the album ends in suitably brutal style with Last Supper.
Cancer Culture sees Decapitated in absolutely stellar form. Guitarist Vogg is an absolute riff machine whilst also providing some deliciously good solos whilst frontman Rasta puts in a hugely passionate performance and probably his best vocals since joining Decapitated. Returning to the band is bassist Paweł Pasek who left the band in 2016 and makes a welcome return. Joining the band for his first album is drummer James Stewart (Bloodshot Dawn, ex-Vader) who impresses with an absolutely jaw dropping performance battering his drums into the next world.
This album won't win back those fans who yearn for Decapitated to go back to their old sound but this is undoubtedly the hungriest, angriest and most damn aggressive the band have sounded in a while. It is an album that shows the versatility of extreme metal mixing in elements of melody and catchiness without sacrificing any of its violence and brutality. This is an absolute monster of an album and one that should have jaws hitting the floor.