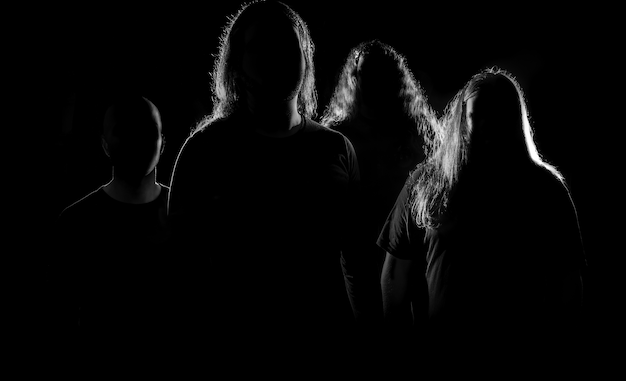 Album Review: Heaving Earth - Darkness Of God
Reviewed by Daniel Phipps
Heaving Earth (I assume named after the Morbid Angel track) are not your run of the mill blackened death metal act. The band have a very well respected back catalogue and their 2022 release Darkness of God sees Heaving Earth return after a seven years to unleash an uncompromising display of death metal which they refuse to conform to what fans and critics think that this style should sound like, or the direction that many fans may expect from this style.
With Darkness Of God the Prague band craft nine tales of deeply twisted death metal. Where with a lot of bands electing crushing heaviness to progress their records and take centre stage, Heaving Earth have used their creative energy in order to showcase twisted and dark riff arrangements and atmospheres and Heaving Earth bring this to the forefront of the record through the entwined combination of technicality and sheer heaviness. This is especially apparent during 'Crossing the Great Divide (Prayer to a Crumbling Shrine)' which is a monstrous track early in the album's run length which sets the tone found throughout.
Darkness of God even with the focus on the twisted sense of atmosphere does not skimp on ferocity and when Heaving Earth brings that ferocious edge it is brought in the highest fashion. The song composition may not be the same but that edge and brute force is there and would rival the likes of Suffocation with its power and full forced aggression, and this edge will definitely slap you round the face as it hits. A track like the seven minute 'The Lord's Lamentations' leads with that edge and rarely lets go other than to reset itself for another go round.
This is a big album, it's not one for background noise, it will require your peak attention so you can properly digest its complexity. There will be some that don't get this right away and that's perfectly fine, all I will say is give this record the time it needs and it will be worth every second.