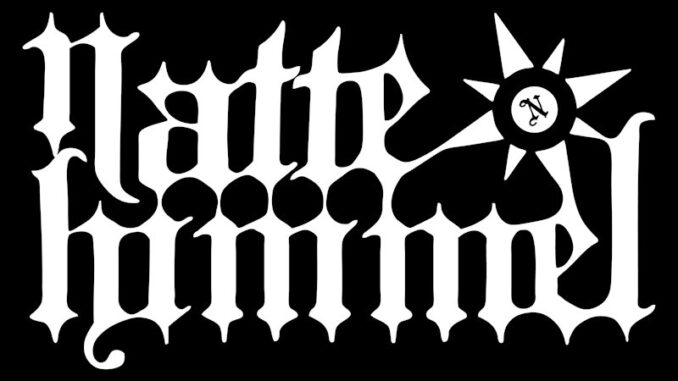 EP Review: Nattehimmel - The Night Sky Beckons
Reviewed by Rick Eaglestone
A new project comes emerging into the night sky, hoping to inject new blood into the early 90's black/pagan metal sound - featuring members of Into the Woods, Old Forest & Green Carnation and only forming in the early part of 2022 Nattehimmel (Norsk for Night Sky) have already produced a three-track demo with a full album already in the works.
Opening track, Astrologer is a wonderfully blended amalgamation of vocal styles, tempo changes with interwoven elements that make an immediate impact on the listener – admittedly it took me by complete surprise and the guitar parts are fabulous. This track is hand down my highlight track of this demo, the more I listen it I discover another part I enjoy.
The foreboding start for Mountain of the Northern Kings continues into a slow, even tempo throughout, again, the track is flooded with a plethora of soundscapes that only add to the overall dynamic and provide a chill inducing reaction.
Final and title track The Night Sky Beckons is an old school black metal fan's dream, it's melodies and drum patters really connect, and I just adore the vocals on the release – I really shouldn't be surprised as the pedigree of the members speak for itself: James Fogarty, Christian & Christopher Botteri plus Sven Rothe have already carved something I didn't know I needed until the moment I heard it and now I'm eagerly awaiting the debut album.
The Night Sky Beckons will be released May 20th via Hammerheart Records
An expertly constructed exploration of black metal heritage