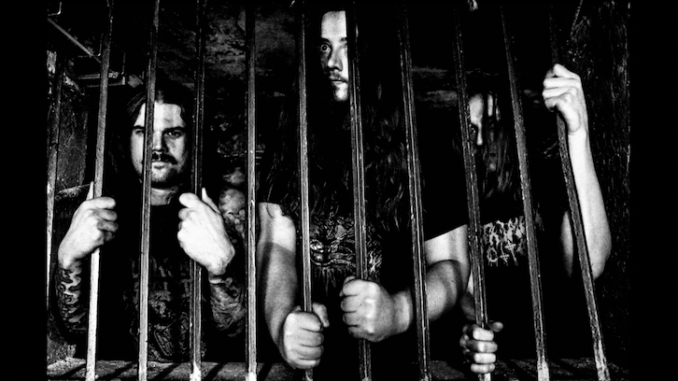 Album Review: Chaotian - Effigies of Obsolescence
Reviewed by Dan Phipps
On the back of their demo and a more recent 7" release Danish death metal band Chaotian are set to unleash their full length debut album titled, Effigies of Obsolescence. Being released via Dark Descent Records (CD version) and Me Saco Un Ojo Records (LP version) and wrapped in a piece of severely evil looking artwork, Chaotian are here to put their stamp firmly on the OSDM revival.
The Danish three piece spend no time in setting the tone for Effigies of Obsolescence. The band showcases a collection of savage old school death metal riffs which are as putrid as they are barbaric. This is just the beginning as Chaotian treats you to seven tracks totalling just under 40 minutes of audio filth which sounds as if it's spewed from the gates of hell and crawls into your ears. So what gives Effigies of Obsolescence this sound? Well first off the guitar sound is sheer savage adding a severe level of brutality to the record. It is packed full of power and just creates a twisted and punishing sound for each song, Chaotian are definitely about using that powerful sound to bludgeon you remorselessly throughout the record's entire run length.
The album's true might comes from its rhythm section, with its thundering sound really pushing the heaviness of the record. The drum sound is colossal and the bass which is not as pronounced outside of the occasional solo section can be felt at the albums most dominant periods. Vocally Chaotian gives you a raw sounding performance with predominantly low vocals with the occasional higher pitched vocal, it's nothing groundbreaking on the vocal side but it does the job thoroughly.
Chaotian offers a savage slab of barbaric old school death metal. It offers something different from a lot of the OSDM revival bands in which it takes that sound and adds that brutal edge which some of them don't quite hit.