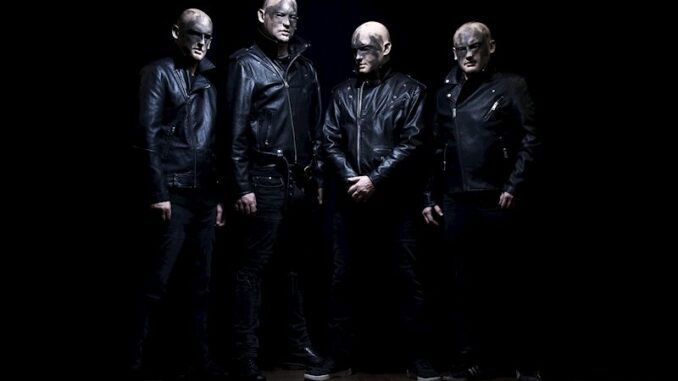 Album Review: Heart Attack – Negative Sun
Reviewed by Matthew Williams
If you like your thrash metal to have epic melodies, groovy guitar licks and pulsating drums, then you are in luck, as Heart Attack will probably be a band that you will love and soon they'll be on everyone's lips.
With the release of their third album 'Negative Sun' set to be released on Atomic Fire Records, the four piece combo from France, have produced songs that will steamroller over the competition and deliver an album that is DEMANDING to be heard from fans outside of their native land.
The opening track 'Rituals', is simple and straight forward, with some creepy chanting, before the drums and guitars kick in, taking the song up a few notches, and gives a sample of what is about to follow. And what follows is 'Septic Melody', a brutal, crushing song, a proper headbanger, full of energy and a middle guitar lead that is infectious, and like a barrage of punches from a boxer, it keeps hitting that sweet spot.
And the hellish riffs just keep on coming, 'Wings of Judgement' has a slow build up before drummer Christophe Icard, takes over and leads the song like a battlecry, and when the rhythm section enters the fray, the song has a bruising opening salvo. The vocals changes add more depth to the song and the riffs from Kevin Geyer and Chris Cesari, are more controlled, yet still aggressive.
And this is the pattern throughout the album, fast upbeat tempos, that change with great regularity, crushing riffs, scarier vocals displayed on 'World Consumption' but yet there's still time to drop in a few guitar solos that you can imagine being filmed on a hillside, with the wind blowing around, causing a dust storm.
The songs are like a sensory overload, and 'The Messenger' is a fine example of this, even though the song does drag on a bit, but then you get to anthemic songs like 'Twisted Sacrifice' which has a piercing scream, a heavy as fuck guitar sound, chugging riffs, interspersed with full on aggressiveness, its almost like a wizard casting a spell, as this is a full on headbanger.
Throughout the album, it's great to see the band take risks, by being progressive and adding keyboards and orchestral parts, and do what they want to do. With Will Ribeiro on bass keeping things ticking over nicely, some of the mid-section riffs, particularly on 'Take your Pride Back' are very, very impressive and the title track 'Negative Sun' has a sublime riff about a minute in, that will devour you whole. It's both sumptuous and relentless and proves that French metal is in rude health and in very capable hands with Heart Attack. Ignore them at your peril.