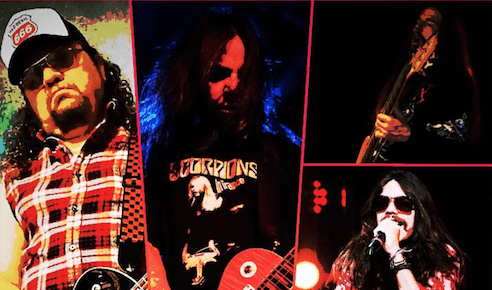 Album Review: La Cruces - Cosmic Tears
Reviewed by Richard Oliver
When it comes to doom metal I am an unashamed fan of the traditional sound where the riff is all commanding and all powerful. A new doom release doesn't have to be in any way progressive or forward thinking just as long as it provides me with a plentiful supply of killer riffs to bang my head along to. It seems that Texan doom mob Las Cruces have got the memo over my doom preferences and tailored an album to meet those specifications as Cosmic Tears, the fourth album from the band, is an all you can eat riff buffet.
Prior to listening to this album Las Cruces were a band I did not know at all which is surprising considering they are doom veterans forming in 1994 in San Antonio, Texas. Their releases have been limited and sporadic with three previous full length albums and an E.P. making up their discography though judging off the strength of Cosmic Tears this is a band that delivers quality over quantity.
This is very much doom metal the old way with ten mid paced songs with plenty of melody, soaring vocals from frontman Jason Kane and a plethora of massive awesome doomy and bluesy riffs. Songs such as Stay, Wizard From The North, Holy Hell and Relentless are textbook classic doom but sound so damn good that this album is basically a love letter to the traditional doom metal genre. The only deviation on the album comes in the form of Terminal Drift which adds a huge wedge of psychedelia to the proceedings.
Cosmic Tears is a fantastic doom album harking back to the classic doom of yesteryears. It may not have much in the way of originality but this is old school doom done so well that originality and progressiveness are not needed here (and there are plenty of bands doing new and exciting things in the world of doom anyway). Fans of classic sounding bands such as Trouble, Cathedral, Solitude Aeturnus, The Obsessed and Count Raven would do well to give this album a listen as it should easily satisfy all your doom needs. All hail the riff!