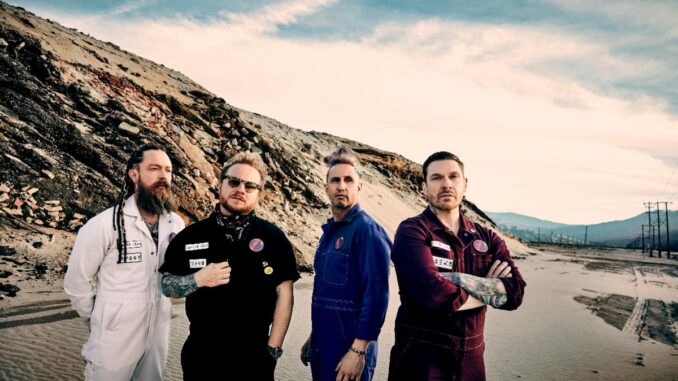 Album Review: Shinedown - Planet Zero
Reviewed by Tim Finch
Two decades into a glittering career Shinedown march on and this week release their seventh studio album 'Planet Zero' on Atlantic Records.
From the off it's evident that band are willing to mix things up, throw out the rule book and go in whatever the hell direction they want to. Twenty two second intro '2184' could be the intro to an Abba album and equally an intro to a boy band record. It's mix of pop style keyboards and probably not what the listener is going to expect at all. But the second 'No Sleep Tonight' kicks in you are battered by a barrage of riff's more in keeping with a solid rock act. It's faced paced and full of hooks, but don't let yourself get too comfortable, they pepper in those keyboards again in the mid section but with its pace, progressiveness and guitar backing you could mistake the section for a Dragonforce interlude.
Throughout the album there is a sense of raw power, whether its fast paced guitars or hard hitting anthems like title track 'Planet Zero'. That track has an almost industrial feel, slamming rhythmic bass drums and an overall darker feeling, but the element most evident is the power in its delivery. There is a force within which the music is delivered and the way the album has been produced.
The progressive elements expand further as the album progresses, the band experimenting, pushing the boundaries of what they can achieve, the whole album interspersed with sci-fi-esq interludes which serve to further the albums overall tale whilst introducing the listener to the next tune.
Through rock anthems like 'Clueless and Dramatic', to the downright dirtyness of 'Dead Don't Die' and the pure Americana of 'America Burning' this album not only tells a tale but takes the listener on a musical journey. 'Planet Zero' overall is a musical and emotional rollercoaster and once you've finished you know what a trip you've been on!