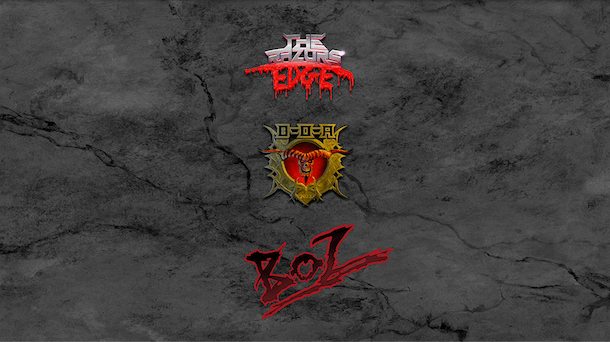 Bloodstock 2022: Introducing - Fornoth
As Bloodstock gets closer, we delve deep into the line up to find out more about some of the bands playing the New Blood and Jägermeister stages at this years event.
Today we chat with Boz!
The Razor's Edge: Please introduce yourself and your band mates.
Boz:
Phil - drums
Brett - bass
Tony - guitar/backing vocals
Marshall - guitar/vocals
The Razor's Edge: How would you describe your style of metal?
Boz: Riffy, gern face metal. Haha. We just like to call ourselves a metal band. We've got influences from all over; doom, thrash, groove etc.
The Razor's Edge: How did you land your spot on the Bloodstock bill?
Boz: We took part in M2TM in Newcastle. Our mates in Cast In Tephra won the competition but Simon Hall enjoyed our set and gave us the slot on the Jäger stage. Cheers dude!
The Razor's Edge: How tough was the competition this year?
Boz: Very tough. There was a plethora of banging bands in each heat. During our Semi final, there were 7 bands in total, all bringing their A game. But each gig was awesome and we enjoyed each one immensely. We always went in with the mindset that we'd just do what we do, and if we get through, excellent. If not, we played as heavy a set as we possibly could.
The Razor's Edge: What does playing at Bloodstock mean to you?
Boz: We keep saying this time and time again, but Bloodstock is by far the best metal festival going. Bringing in some of the best major bands around but also giving a platform for up-and-coming bands to get their music to a wider audience.
The Razor's Edge: For people who've never seen you live, what can they expect at Bloodstock?
Boz: Many riffs with many shoutings. No massive spectacle or gimmick. Just riffs and hairy bastards.
The Razor's Edge: What day are you performing?
Boz: Saturday 13th. Smack bang in the middle. It's gonna be an absolute banger of a day.
The Razor's Edge: What other bands are you looking forward to watching at Bloodstock this year?
Boz: We want to try and see as many of our mate's bands and bands we've gigged with before so we'll be front and centre for Cast In Tephra, Solar Suns, Syncolima etc, and then you've got Testament, Exodus, Mercyful Fate, EyeHateGod and Heathen. We wanna try and see as many as possible. There's gonna be a lot of running about. Haha.
The Razor's Edge: Playing the Jägermeister Stage is just the first stepping stone in a bands journey. What's next in your plans for world domination?
Boz: We're gonna be pushing the release of our debut album, Fury of Pegāna, so we'll be gigging our arses off for a bit. We also gonna be getting back into the practice/writing space to start working on the next batch of songs for "BOZ 2". We've got a ton of ideas being thrown around so hopefully, we'll up the ante for the follow-up release. No rest for the wicked, I guess…