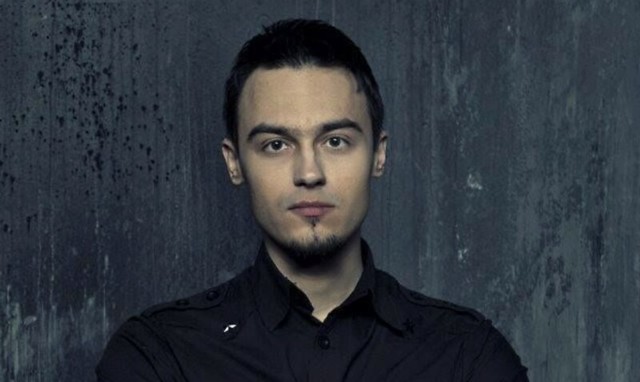 Album Review: Sorrowful Land - Faded Anchors of the Past
Reviewed by Matthew Williams
If ever there was an album designed, written and performed to make people stand up and notice a band, then this is it!! It is a behemoth of its genre and I can only describe it as an epic piece of work that is so powerful that it will make the listener scrutinise every part of their existence, but who is the man behind the music?
Sorrowful Land is a one man doom project from Kharkiv, Ukraine, formed in 2014, and the genius behind it all is multi-instrumentalist Max Molodtsov. This is his third full length album, and whereas previous efforts were filled with themes of tragedy, his latest release, whilst still being dark and mysterious, offers songs that are more melancholic and examine subject areas such as feelings, nightmares, ghostly faces and inner demons trying to devour your soul. Enter with great trepidation people.
There are eight beautifully crafted and atmospheric songs here for you to get stuck into, around an hours' worth of joyful listening, with low-tuned guitar riffs, intertwined with haunting melodies, mellow clean vocals and sudden changes to brutal death metal growls, exquisite piano fills, I particularly enjoyed the creepy piano section on 'The Cold Gray Fog of Dawn' written by Stefan Nordstrom from Swedish band Soliloquium, it sent a shiver down my spine. And yet the songs all have a mind of their own, with roaring bass and solid drum parts throughout.
Molodtsov has searched deep inside himself with these songs, and has drawn influence from his other bands to combine elements of gothic-doom, symphonic metal and thrash, so that the compositions are slow to mid-tempo yet dynamic enough to keep the listener glued to their speakers to see what happens next. Opening track 'As Long As We Breathe' is a song about environmental issues which has a huge guitar sound and vocals and lyrics of Pierre Laube from German doom metallers DOOMED, guiding your through the darkness.
I have mentioned the piano section on 'The Cold Gray of Fog', but it's a wonderfully crafted melancholic song, that will leave you haunted, leading onto the monstrous 'Small Lost Moments' a 10 minute song of gloomy atmospheric soul searching, led by the duo of Kaivan Saraei (clean vocals) and Miguel Santos (growls) from A Dream of Poe. The tranquillity of 'Where the Sullen Waters Flow' is extremely deceptive, like a serene river whispering to you, but beware the dark waters.
'The Night is Darkening Around Me' is a doom metal hymn of hope, with Molodtsov showing his love of Emily Bronte, and embracing the sun, even in the darkest of times, before the album is wrapped up with 'When The Oceans Calm' which encapsulates everything that is joyous about the album, an instrumental piece of piano and strings, with the sound of waves splashing onto shore, it's a perfect accompaniment to the rest of the dark, moody and mysterious music.
A truly epic masterpiece.